Foxcil to trial four-day working week
Leading trade supplier Foxcil is to trial a four-day working week for employees, starting next week, in a move overwhelmingly welcomed by staff.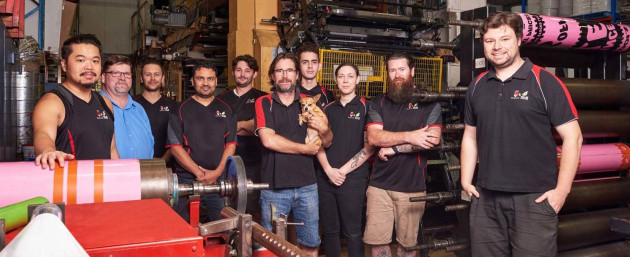 The proposal Foxcil put to staff was that an employee retains the current salary, but works one extra hour a day for four days, and then has one extra day off a week. The net effect of this is that it costs the company four hours per employee.
Carl Butchard, general manager at Foxcil says, "We are hoping that this lost time will be made up with a mix of increased productivity – one less start up and wash down per day – a reduced use and dependence on sick leave, and an overall lift in staff wellbeing."
Different staff will have a different fixed day off, spreading the load across all the staff across the week, so as not to impact on Foxcil's overall service to its customers.
Butchard says, "At Foxcil, we want to be a market leader in all aspects of what we do. A key measure for us is how we treat our staff, and what we can do to move from being a great employer to a market leading employer of choice.
"We believe that there will be significant mental health benefits for our employees, and that the four-day move will go a long way to provide an improved work/life balance. We also believe that offering a four day week option will make us an preferred employer for both retaining and recruiting staff."
Roger Kirwan, managing director of Foxcil (and ex Kiwi), says he has been watching with interest positive examples in New Zealand. Perpetual Guardian, a financial services company based in Auckland, trialled a four-day work week that was monitored by academics.
The academics at the University of Auckland and Auckland University of Technology found that productivity increased by 20 per cent, and staff felt less stressed and more stimulated. Work-life balance increased from 54 per cent to 78 per cent, and stress levels dropped from 45 per cent to 38 per cent.
Kirwan says, "The challenge to bring this into a quick turnaround manufacturing environment with a small number of staff are certainly there, and we are not aware of any other print or manufacturing companies that have done it – but to us, that is no reason for us not to give it a go."
Of the 12 employees, one was happy to stay five days due to external commitments, with Foxcil aiming to be able to offer to least 10 roles the four-day working week.
The trial commences in February and March, and is expected will run until a review at the end of June.