Gear up to #Print2Gether on International Print Day
Aussie and Kiwi printers are invited to join the global print community in celebrating International Print Day with a social media sharing party, on 23 October.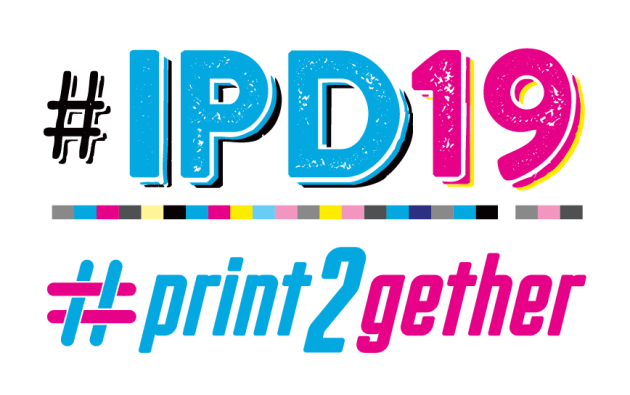 The 24-hour celebration will begin at 9am Australian time on 23 October, and printers are encouraged to use the #Print2Gether hashtag to highlight industry partnerships and relationships that enhance quality and creativity.
Deborah Corn, principal at Print Media Centr and founder of International Print Day, says the annual celebration of print has been a big success, along with the weekly #PrintChat Twitter chat which has created more than 1.6 billion social media impressions to date.
"Participation on International Print Day has generated 123,833,356 impressions on Twitter since we began celebrating our global love for print marketing in 2014. We have seen sharing from six continents, through every time zone on this planet.
"I encourage everyone out there with a social media account to plan for this tremendous opportunity to tell the world about what you do, show off the amazing things you create and produce through ink and substrates, and how you collaborate with all of your partners," she said.
International Print Day will coincide with Printing United, a new trade show in Dallas, Texas, which will be held from 23–25 October; the Print2Parliament! event by the PVCA will also take place in Canberra on the evening of 23 October, which will see printers from around the country travel to Parliament House to show off the gold medal winners from the National Print Awards and discuss the value of print with politicians.