Guru ties in TyTags as Sweeney bows out
Central Coast trade label house Guru Labels has acquired tag and label supplier TyTags from the Sweeney family.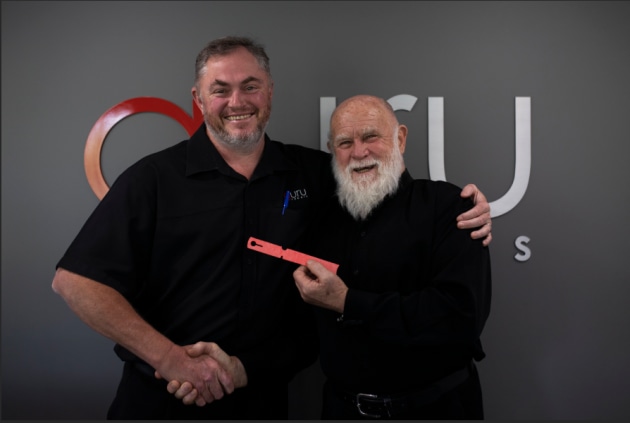 Guru Labels, run by director Nick Lowe, will pick up the business including specialty label stock manufacturing of TyTags thermal and digital tags, labels, and signage.
Charles Sweeney, who has owned the TyTags business for four decades, said was the right time for himself and partner Leonie to move on.
"We had investigated a number of options. We wanted to be absolutely confident that our customers would be looked after in every aspect of their continued dealings with the business. We also wanted a company that shared our business philosophies and had a history of long-term knowledgeable staff. Most of all, we wanted it to be business as usual for our customers," he said.
According to Sweeney, the opportunity to sell up presented itself when Lowe came to its doorstep. TyTags products will now be produced on Guru's equipment, including its Xeikon label presses.
"Nick has built his business on dedicated, personalised customer service. We see that his talented team deliver attention to detail and speedy response. They guarantee every customer their undivided attention.
"I can vouch that this is a group of dedicated professionals that stands out from the crowd for all the right reasons," Sweeney said.
TyTags customers will be able to order tags and labels as they have always done, from the same name, phone number, email, and web address. Customers with the DIY Labelling solution software for their label printing will also enjoy continued support.