Heidelberg electric car charger hits top spot
One of Heidelberg's new non-print products, the Wallbox Home Eco home charging unit for electric cars, has just won the German equivalent of the NRMA's top award.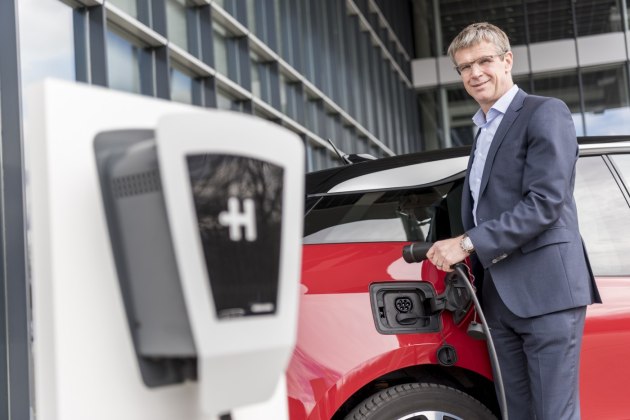 The world's biggest offset press manufacturer is moving into new areas of manufacturing, with its electric charging device for cars one of the first new products, as it seeks to leverage its manufacturing expertise into growth areas.
In a comparative test carried out by ADAC – Germany's largest automobile association – on wall-mounted charging systems available in the country, the Heidelberg Wallbox Home Eco came out as a convincing overall winner, with an almost perfect score of 1.1.

The Heidelberg Wallbox Home Eco has already won over several thousand end customers and numerous bulk buyers since its launch. The technology is suitable for both private households and semi-public institutions. It is already one of the biggest-selling charging systems on Amazon in Germany. Several electrical dealers and local energy suppliers have also incorporated it into their product ranges.

Stephan Plenz, member of the Heidelberg Management Board responsible for Digital Technology, and well known to Australian printers, said, "Electromobility is really picking up speed in Germany and in other European markets, and a growing number of electric vehicle owners are opting for charging technology from Heidelberg. In doing so, they are benefiting from the high quality of Heidelberg power electronics – for which the company is renowned from its background in printing press engineering – and excellent value for money. The ADAC confirmed both these points in its latest comparative test."

When the GFC hit print a decade ago its impact was exacerbated with the onset of the internet, the two combining to decimate print volumes, leaving the main offset press manufacturers with significant holes in their production schedules and finances. Heidelberg's response has been to seek to engage with the digital world, while maintaining its offset press expertise. The company is now trading in the black and developing products in various areas.