Intertype wins best in show Pixi award
Melbourne-based integrated print and marketing services business Intertype has won Best in Show at the annual Fuji Xerox Pixi awards, beating out competition from all over South East Asia, China, Australia and New Zealand.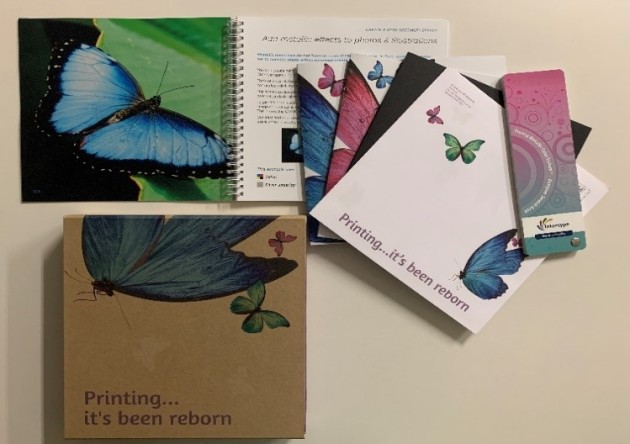 The company won the best of the best for its Designer Education Kit, which was entered in the self promotion category.
Like the majority of the 22 winners and 21 runners up, the Intertype job was printed on the Fuji Xerox Iridesse Production Press, the six-colour print engine inbuilt with Metallicolour and speciality dry ink capabilities.
Also winning from Australia and New Zealand were Aussie companies Enviro Print in both the Leaflets & Flyers and the Point of Sale categories, and Condor Print in Direct Marketing. Runners up included Snap Circular Quay for Catalogues and for Invitations, and a trio of Kiwi outfits: Fivestar Print for both Point of Sale and Multi-Piece Campaigns, Mailshop for Direct Marketing, and Fuzed for Company Self Promotion.
The 2019 Pixi Awards attracted 240 entries, from Australia, China, Indonesia, Japan, Korea, Malaysia, New Zealand, Singapore, Thailand and Vietnam, for 24 award categories. The award categories included the Application-based Category, Print Technology Sector Category, and an all-new Best Use of Creative Design Category.
Tim Howard, associate director, Graphic Communication Marketing, Fuji Xerox Singapore added that, "Print is evolving and re-emerging as a trusted medium of communication. With hyper-personalisation and other embellishments that create a tactile, high-quality experience, print becomes a powerful tool for omni-channel marketing even in today's digital age."
The winning applications will be showcased in Fuji Xerox Graphic Communication Service in Tokyo, Japan and at the regional Graphic Communication industry events.