IVE investing $50m+ in catalogue distribution
Diversified print and marketing communications business IVE is spending $25m to acquire Salmat's catalogue distribution business, and will invest a similar amount again in upgrading the pre-collation technology at sites around the country.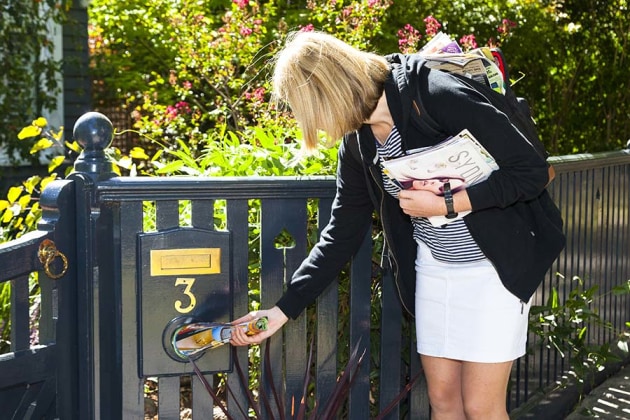 The all-cash deal for Salmat Marketing Solutions is set to complete on January 1, with IVE CEO Matt Aitken describing it as "the final phase in the IVE strategic roadmap". The acquisition gives IVE complete integration of all aspects of the catalogue business; from creation, through print, to distribution.

All staff and sites will now transfer to IVE, with general manager Matt Carracher coming over with the sale to continue running the operation.
The deal includes the Reach Media business in New Zealand and Salmat's Lasoo online catalogue site.

Speaking to Print21 Aitken said, "The combination of the distribution business with our print, data and analytics is a compelling offer for clients, it is a really exciting opportunity.

"We have worked closely with Salmat for many years, we know how well run and focused its Marketing Solutions business is."
Talking of the company's plans for the Marketing Solutions business Aitken said, "Importantly, the significant capital expenditure programme over the next 18 months to automate catalogue collation will support the ongoing sustainability of the national walker network, resulting in a strong distribution channel delivering improved return on investment for IVE's retail clients."
Salmat says the marketing solutions business "incorporates Australia's leading catalogue distribution network with a reach of up to 17 million Australians in seven million homes each week." The Salmat Australian walker network for letterbox distribution works with some12,000 people.

The deal also sees IVE buying the New Zealand Reach Media catalogue distribution business, which until recently was a 50/50 owned joint venture between Salmat and the New Zealand Post Office, although Salmat recently bought out the Post Office share.

"Having considered a number of alternatives, we believe that the IVE proposal represents the best available option for employees, clients, shareholders and the Marketing Solutions business as a whole in the current market," said Rebecca Lowde, chief executive officer of Salmat.

"The change in ownership will bring together our market-leading catalogue distribution business with the complementary print, data and marketing offering of the IVE Group. IVE is committed to continuing Salmat's innovation strategy with further investment to support the ongoing sustainability of the distribution business," she added.