Konaka takes over from Cooke at Konica Minolta
Yohei Konaka has taken on the role of managing director of Konica Minolta Australia, effective immediately, succeeding David Cooke. This follows a delay in his official appointment due to Covid-19.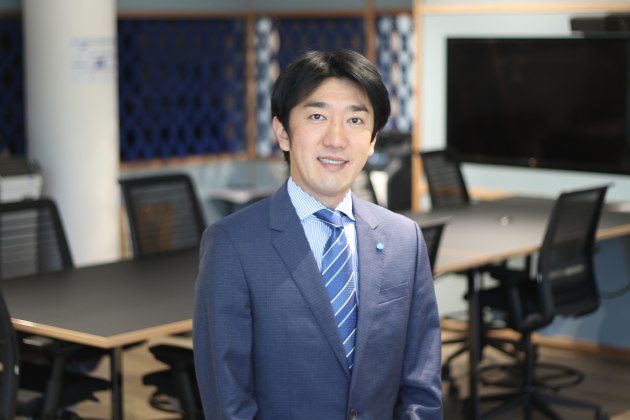 Over the past six months, Konaka has been working remotely with outgoing managing director Cooke and the executive team. He says he has been using this time to gain an understanding of the Australian market, which has given him a valuable head start on creating a vision for the next 12 months and beyond.
Digital print systems developer Konica Minolta supplies a wide range of commercial print solutions, including the toner-based AccurioPress, the inkjet B2 sheetfed AccurioJet, the AccurioLabel 230 digital label press, as well as the MGI range of digital embellishing solutions for labels and packaging. David Cooke was the first non-Japanese managing director of any of the big technology companies when he was appointed.
Konaka has been with the company for 20 years and has held appointments in the US and Canada in sales and strategic planning. Most recently he held a senior role in the digital workplace business at Konica Minolta in Japan, working on the development of key initiatives to contribute to the company's digital transformation strategy.
Konaka said he looks forward to taking on the new role and continuing to drive the legacy that David Cooke has left. "There is no doubt that the global pandemic has resulted in a challenging and changing business environment, and it is important for Konica Minolta Australia, and its customers, to consider the way forward from here to ensure success," he said.
Cooke will stay on for two months in a consultancy role, where he will continue to help Konaka onboard, and meet with employees, customers, and partners – where possible face-to-face, and where not possible, virtually – to ensure a smooth transition.
Under Cooke's tenure, Konica Minolta Australia developed a reputation as a company that cares about its employees, customers, and the community, and one that is committed to ethical leadership and creating societal value. Cooke has no definitive plan for the future, save continuing his pioneering work in the human rights field, which has seen him on the board of various NGOs, and inspire staff at Konica Minolta to engage with under pressure communities here and overseas.
"Undeniably, an important part of my role will be to continue this ethos in Australia in line with the global position of creating value for customers and society, and the communities in which we operate," Konaka said.