Konica Minolta pushes progressive paid parental leave
Konica Minolta has implemented a new paid parental leave scheme that provides 12 weeks off to new parents irrespective of gender.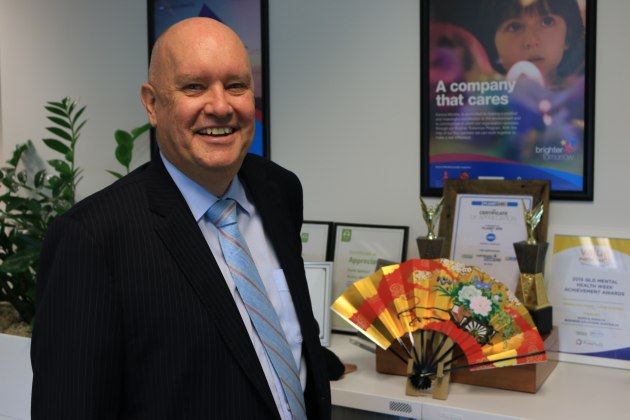 The policy ditches the labels of primary and secondary carer, and provides 12 weeks of paid leave to any parent welcoming a new child through birth or adoption. The leave is available up until the child's third birthday or, in the case of adoption, until the third anniversary of adoption up until the adopted child's sixteenth birthday.
The leave can be taken in any way or at any time that best suits the family over those three years, and new leave entitlements are available retrospectively.
According to Dr David Cooke, managing director of Konica Minolta Australia, it is unfair for only one parent to have 12 weeks of paid parental leave to enjoy what he calls "one of the best times of any person's life".
"We believe that separating parents into primary and secondary categories, which are so often allocated to women and men respectively, not only reinforces entrenched gender roles, but has the knock-on effects of men finding it more difficult to request parental leave, and women being apprehensive about returning to work due to career stagnation.
"Konica Minolta wants to eliminate discrimination and bias wherever possible, and this can be as simple as removing irrelevant titles and offering every employee the same benefits. Making parental leave non-gendered means that every new parent is offered the same opportunities for paid leave," he said.
Cooke believes that the combination of flexibility, retrospective application, and equality focus makes the policy one of the more progressive paid parental leave schemes out there.
He said, "We are really pleased with how it is making it easier for young families – we didn't put any restrictions on how it is taken, so it can be used in any way that is going to help the family. We understand that is quite unusual: usually it is a primary caregiver, and they take twelve weeks off in one go, or at least in blocks.
"We wanted to offer the policy in a way that is going to be most helpful. I think we are progressive in the policy we have created, and we hope others follow our lead," he said.
Benton Johnson, business analyst at Konica Minolta, said that as a parent, knowing he has support to take time off to spend with a newborn and his partner is "priceless".
"When my son was born I had five weeks off, which at the time was considered by many as a long time. This was a combination of annual and unpaid leave. With my daughter, who is now two, I wasn't able to take as much time.
"With this new policy I can now plan some additional time with her. This is a fantastic policy change that will make a real difference for families," he said.
Konica Minolta has also released its 2019 Gender Equality Strategy, which Cooke says aims to refocus its commitment to workplace equality.
"As a company that cares deeply about and strives for equality in everything we do, Konica Minolta believes that it's our duty to adjust and adapt to the changing needs of our employees and the communities in which we operate, and to ensure we remain on the forefront of best practice.
"Our commitment to improving our practice and pushing hard to realise gender equality has resulted in three consecutive Employer of Choice for Gender Equality citations, as well as the 2018 Human Rights in Business Award from the Australian Human Rights Commission.
"We are proud of, and humbled by, these recognitions, and are motivated to work even harder towards improving practice not only within Konica Minolta but within our industry," said Cooke.
David Cooke is well known for his committment to people, and he has just been appointed to chair the first Australian Human Rights Institute advisory committee, located at UNSW, Sydney.