Labelexpo set for largest show to date
The 40th anniversary edition of Labelexpo is set to be the biggest yet, with 600 exhibitors booked in for the four day show taking place in Brussels at the end of the month. Labelexpo takes place 24-27 September.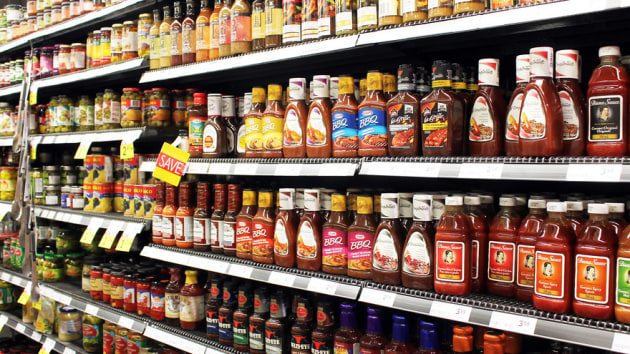 A third of the exhibitors, some 200, are new this year, and will be displaying their latest innovations to an international buyer audience of printers, suppliers, brand owners, and designers.
At the first LabelExpo in 1980 there were 44 exhibitors. Newcomers this time include Canon, whose Océ LabelStream 4000 series UV inkjet press is making its show debut, and Memjet, which is unveiling its third generation printing technology.
Reflecting the size of the show, Labelexpo Europe 2019 is also set to present the largest offering of technologies and live demonstrations seen to date, with an increasing number of product launches for the fast growing areas of hybrid printing, flexible packaging, and automation.
This includes Bobst, which is unveiling a new hybrid flexo press, and MPS, launching a new 430mm edition of the hybrid EF Symjet press. This is presented for the first time with an exclusive Domino digital N617i inkjet printer. Mark Andy is unveiling a new entry- to mid-level digital hybrid press, which will be demonstrated live at the show with advanced in-line converting.
HP Indigo will be offering live demonstrations of digital pouchmaking showcasing the HP Indigo 20000 digital press, Pack Ready Lamination, and the Karlville pouch-making machine making its show debut on the stand. Other HP innovations at the show include HP Indigo 8000 Digital Press, which will run in line with the ABG Fast Track die, and the best-selling HP Indigo 6900 Digital Press, which can be seen in action showcasing an integrated Kurz DM-Jetliner finishing module.
Show visitors will also have an exclusive opportunity to see two press lines in action at the show's main feature, the Flexible Packaging Arena. A Xeikon CX500 digital press and a Bobst M6 UV Flexo will be producing indirect food contact flexible packaging to the latest GMP standards, and live demonstrations will be taking place throughout the four days of the show.
Flexible packaging machinery launches come from exhibitors including Omet, also supplied here by Currie Group, with its new X7 flexo printing machine for labels and flexible packaging with 670mm web width, and the latest in the Omet XFlex line. Lombardi is unveiling its Invicta i2 line, designed for flexible packaging in the mid web sector.
Other press launches include Gallus, which is unveiling its Digital Printbar digital embellishing unit designed specifically for opaque white and using inkjet-based digital print technology. Konica Minolta is premiering the recently launched AccurioLabel 230, a new version of its digital toner press, which was on show at PrintEx last month. Nilpeter is launching its 17" wide FA-Line press featuring cold foil, lamination and their new high-speed semi-rotary die-cutting unit. Grafotronic is showcasing seven new models out of a total eleven machines presented at the show, of which four are new fully modular digital finishing machines.
Cerm, Esko, Sistrade, Gutenberg, and Cadlink Technology are among the companies presenting their latest digital management information software for automation.
Lisa Milburn, managing director of Labelexpo Global Series, said: "We are very much looking forward to the 40th anniversary edition of Labelexpo Europe, set to be our largest show to date. Exhibitor participation this year has been incredible, not only in the number of returning companies, but also the newcomers joining us for the first time."
Materials, inks and finishing manufacturers will be especially well represented, with product launches from companies including Pulse Roll Label Products, which is unveiling the next evolution of UV flexo printing inks; S-OneLP, launching their Sustainable ByDesign portfolio of solutions for recyclable and compostable flexible packaging; AstroNova TrojanLabel will premier two new products, the T2-L narrow-format water-based inkjet press with added laminating capabilities, and the T3-OPX next-generation overprinting solution which can print directly onto a wide range of surfaces.
Print21 will be in Brussels, reporting every day from the show floor.