LIA celebrates print across two states
The LIA has marked International Print Day with events in Sydney and Brisbane, where members could network and learn about new innovations in print.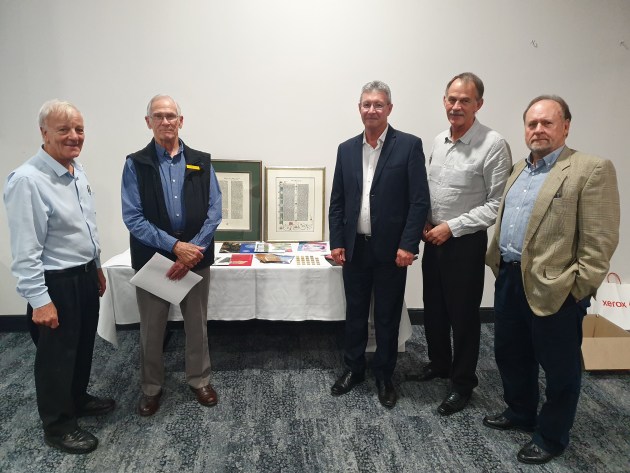 At a technical dinner at Sydney's Carnarvon Golf Club in Lidcombe, attendees heard about a number of advancements in digital embellishing and value-added print.
Will Currie and Rob Humphreys from Currie Group spoke about Scodix digital embellishment printers; Roger Labrum of Fuji Xerox showed how the Iridesse production press and its CMYK++ configuration could add value on the press itself; David Cascarino of Konica Minolta discussed the MGI range of digital embellishers; and Nathan Putnam from Oce (soon to be Canon Production Print) gave a presentation on the company's Touchstone technology for creating raised, tactile print on Arizona machines.
Warwick Roden, committee member of LIA NSW, said it was a worthwhile night which gave great insights into new technology and what can be done with it.
"New markets are being developed all the time, and with those new markets comes new equipment, new software. It was a chance for people to actually see – and in this case, with embellishment, to feel – the tactile experience of raised and embossed products," he said.
LIA Queensland, meanwhile, held a networking event at Konica Minolta headquarters in Brisbane, including a showcase of local print.
International Print Day was held on Wednesday 23 October, and also included the PVCA's Print2Parliament event.