Manroland gets aggressive on prices
The owner of press giant manroland Sheetfed GmbH is instigating an aggressive pricing strategy for its Roland offset presses, in a bid to boost sales and keep the factory humming.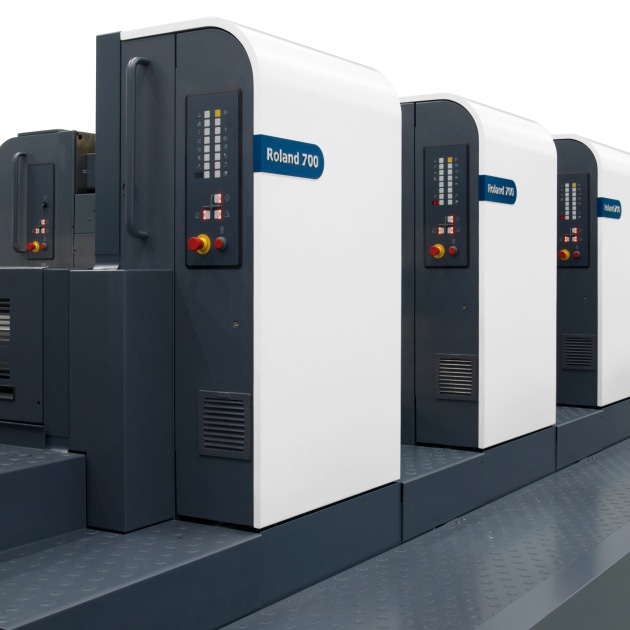 Since its sale to Tony Langley in 2012 manroland has eschewed entering a price war with rivals Heidelberg, KBA and Komori in the commercial sector, instead focusing on its existing packaging printing customers.

However, Langley has now instructed its sales teams to engage in a "gloves off" approach in a bid to up sales, and says it is already reaping rewards.

The new strategy came after sales fell by 21 per cent last year, to €203.5m Since instigating the new strategy Langley says forward orders have more than doubled, to €61.2m, although the margins are lower.

Here in Australia and New Zealand, the local distributor manrolandGoss is following the strategy. Dennis Wickham, managing director said, "We are now aggressive on price here. We have commercial customers of course, and are aiming to grow our share of this side of the business."

The new pricing is across the range, from the top selling B1 Roland 700 Evolution, the large-format Roland 900, and the half-size Roland 500 and Roland 200.
Wickham said, "The new generation of Roland sheetfed presses offer speed and efficiencies making them hyper productive. They will do the work of two or more older presses. With as new manroland press print businesses will be able to do more with less, improving their cost base."

He also pointed to the manrolandGoss service team which is growing as another benefit of owning a Roland press.
Since the GFC hit more than a decade ago, sales of new sheetfed offset presses across Australia and New Zealand have been hard to come by.