A voyage is never over until the ship arrives at its destination. A life's mission is not completed until the person calls it quits. On both counts David Currie is under full sail, as owner and executive chairman of the region's largest privately owned graphic arts supplier, Currie Group, and as the navigating torchbearer for the business founded by his father Bill. In this 70th anniversary year of the company, he celebrates 50 years since he signed on for the trip, writes Patrick Howard.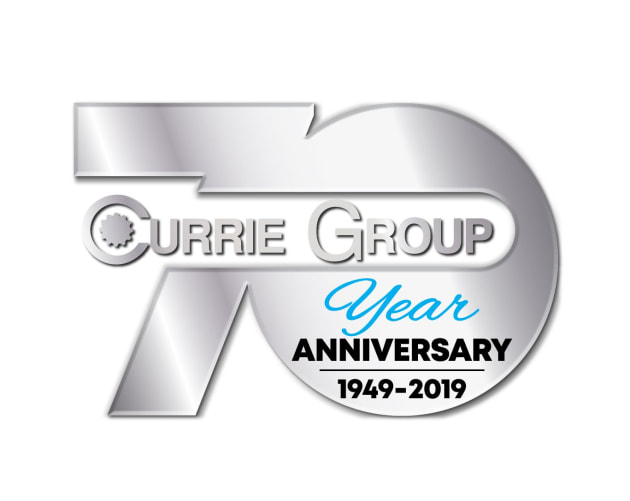 David Currie has survived and thrived through some of the most turbulent and challenging decades in the history of the printing industry. As the iconic leader of his high-technology supply enterprise, he is more than a survivor from a time when graphic arts merchants were individuals rather than multi-national corporations.
He comes from a time when offset presses were the latest printing technology and when Australian and New Zealand printers relied on their suppliers for connection to manufacturing trends.
The 68-year-old is still on deck, an active and successful executive chairman, who continues to lead from the front. He takes pride in being engaged in all the major deals of the digital press and print finishing equipment that are the foundation of the company's business. Recognised by many of his long-term customers as a grey eminence of the industry, he is sometimes flattered when received into their businesses as an honoured guest.
"They seem pleased to see me. I guess if you stay around long enough you become some kind of fount of wisdom," he smiles. "I was up at a customer's place in Queensland recently and he took great pride in showing me around his business. I think he figures that if someone is in the business as long as I have, they must know what they're doing."
David Currie is far removed from the stereotype of the figurehead leader. He is part of the operating team of his company, ready to step in whenever his unique contribution can help. He makes himself available to staff and customers as he always has and if he's wound back his legendary work rate, he's still at the forefront of Currie Group's activities.
"I don't put in as many hours as I used to and I guess I'm a bit more of a grumpy old thinker these days. But I'll still talk to my customers at any time of the day, night, or weekend. I still go and sell a lot of machines personally."
Where it began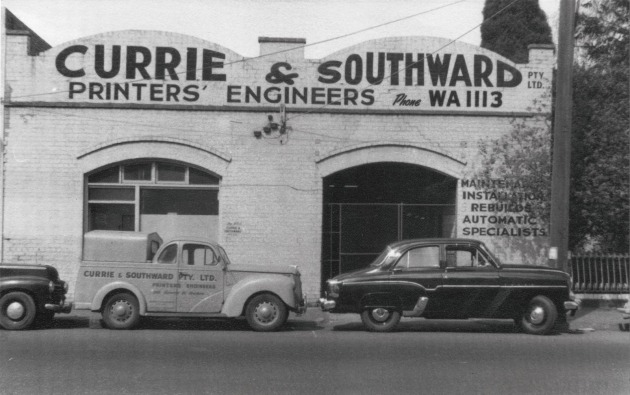 Looking back now, David Currie admits he was never cut out for the role of hard-handed mechanic that his father had prepared for him when he joined the company. The product of a private school education, he soon found a career 'on the tools' at Currie & Southward Printers' Engineers little to his taste.
"When I first started, we were a small engineering service company with a couple of lathes and milling machines. We used to make parts for printing machines. Every time it rained the water just flowed through under duckboards."
Bill Currie was not the kind of parent to make it easy. Sweeping the floor and taking morning tea orders from the engineers were considered appropriate introductions to the business. "I started in 1969. I was always the boss's son but I started by cleaning the toilets and going around at 9.30 taking staff orders with a brown paper bag, putting on the big kettle to make the pot of tea, always in overalls. I'd be welding a lot, making little parts on milling machines. I really didn't like it. It was that sort of start."
His advancement proved to be a journey of self-discovery, of taking chances and seizing opportunity when it presented itself. Frustrated by working in a service industry where he had no reason to talk with customers, apart from when their machinery broke down, he began developing the transport side of the business. Soon he was shifting presses around Melbourne, and starting up a used machinery trading activity. In his own words much of it was about getting away from "the overalls and having grease under my nails".
It turned out to be much more than that and over the next 50 years, David Currie transformed his father's humble printing engineering business into the current powerhouse of Currie Group, a private enterprise of more than $100 million turnover, employing over 100 staff across Australia and New Zealand, the largest single equipment supplier to the printing industry.
A born salesman
David Currie has sold printing presses and finishing equipment for most of his life. Now it's mostly with HP Indigo, the default digital colour printing press, a brand and technology that has not only changed the printing industry, but also transformed Currie Group. But it wasn't always so.
"I first went to Japan in 1976, as part of a company we called IPES with a bloke called Gerard Brandjes. We already had the KBA agency but Gerard was only interested in doing big deals. I wanted to do Shinohara, Shoei, Itoh and stuff like that. We soon split the business and went our own ways.
"I still remember the first Fuji 58 I brought back. We sold it to the Finkelstein family for their Patterson Press here in Melbourne. There was great fanfare. We all believed it could take a sheet size of 600mm for A2 sheets. But it couldn't. It could only do 580. They sent a team out from Shinohara and we rebuilt the thing in the premises across the road here. We made it into a Fuji 60.
"Afterwards, over the years, we sold 507 Shinohara presses into Australia and New Zealand. When you think that near the end a lot of them were multicolour presses with six colours and so on, it was very impressive."
Boom years
Memories are short. When looking back over a career of half a century it's tempting to give it a gloss, to focus only on the good times and the right decisions. But no one's life is like that and David Currie is first to admit it.
"The 1980s were just boom times for our sort of business. The government supported free enterprise; you ran all your cars, beach houses and boats on before tax dollars. It was a free for all. We were running all over the world taking customers to trade shows. We couldn't keep up with the orders for machines. It was an incredible time. Fabulous.
"But by the end of the '80s, I knew the business was not sustainable. My feeling was that I was never going to survive unless I had a certain amount of recurring revenue. Selling machinery is not really a risky game but it's got its ups and downs. Service, yes, you can sell service, but more and more the manufacturers had good service and we couldn't get access to service their presses.
"I looked around and thought, I've got to have consumables. Bernie [Robinson, now managing director at Currie Group] was a shareholder and sales director of AM International. They'd had Chapter 11 and management bought out the local company. After they lost the AM machines they needed product to sell. They approached me about selling Hamada, which we still had. Horizon too had a very good range of upmarket office products. For me, they'd a good consumable business with Agfa, DPX, TMK and T&K Toka ink."
The likeminded pair, Currie and Robinson, saw the obvious benefits of joining together. Before long Currie became the major AM shareholder and Robinson joined his company. Adding the range of consumables proved to be another transformational decision for Currie Group. But the largest was still to come.
PacPrint 2002
Whenever the subject of David Currie's success comes up in industry talk, someone will invariably say that 'he was very lucky'. What they usually mean is that Currie & Co got the HP Indigo agency. There's some truth there, but it's far from the whole story.
At the turn of the century, digital printing and the Israeli Indigo brand were far from a 'done deal'. There was a lot of scepticism that digital would ever match offset for quality. The Landa press agency in Australia was operated by a Toyo Ink subsidiary, ODIS, that couldn't reach the wider print community. Landa recognised that the Currie A3 customer base was the market they needed.
However, the deal required not only a leap of faith on behalf of David Currie, but also significant financial investment. Backing his own judgement, he sold the company's original building to finance buying all the ODIS stock of presses. Once again he was instrumental in making his own luck. Soon afterwards, HP stepped in to buy Indigo, investing the hundreds of millions over the years to make the technology a viable printing process.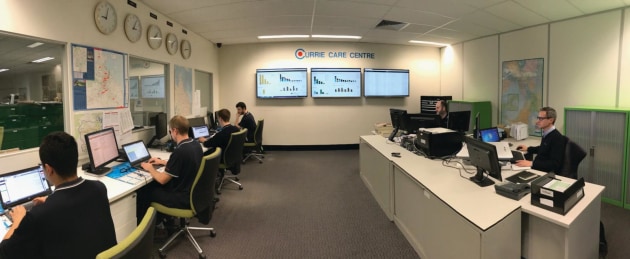 Currie Group and HP Indigo have gone on to forge one of the most successful partnerships in the industry. The brand has become the premier digital solution expanding from commercial printing into labels and packaging, where it enjoys an even greater market share.
Despite the overwhelming HP Indigo success Currie Group still has a vibrant business outside its digital destiny. David Currie emits an air of quiet satisfaction that the whole world hasn't gone digital.
"Our good customers run both digital and offset. I've still got two customers in our top ten that don't have digital. But they do buy seventy to eighty thousand dollars a month in consumables. When I review our top one hundred customers, which I do on a regular basis, more and more of them have both a good versatile offset press and a couple of HP Indigo digitals. I think that's a pretty good structure for a printing business."
There is a no nonsense air about David Currie. He doesn't fit into any conventional mould. In my opinion, that makes him an Australian original. It's been my privilege to know and write about him for nearly 30 years. Humbling to realise he was an industry veteran long before we met.
He tells me, "It's simple, if you do more things right than wrong you should survive."
His son, Will Currie, is now in the business as account manager in NSW. You just know it gives David no end of satisfaction. He is always first to recognise the founding achievements of his own father, William 'Bill' Currie.
Currie Group seems likely to prove an enduring dynasty.