Neopost and HP go end-to-end at Stitch open days
Neopost (soon to be Quadient) and HP have teamed up to show off the new HP Stitch range of dye sublimation printers at open house events in Sydney and Melbourne.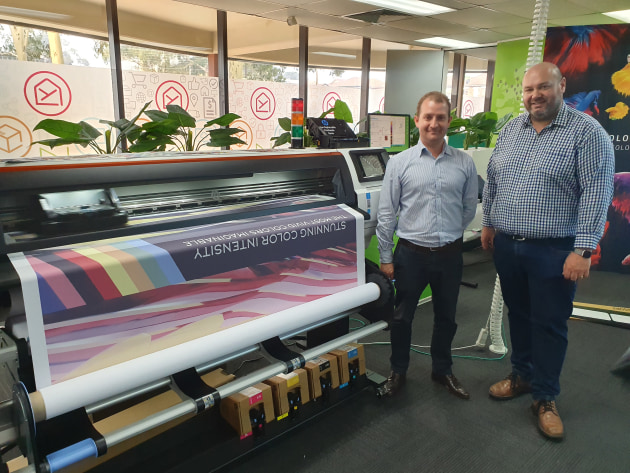 The Sydney event yesterday saw Neopost and HP show the Stitch's capability to print both direct to the fabric, and onto transfer paper. According to Morgan Quinn, national sales manager for wide format at Neopost, visitors and existing customers around the world have been impressed with that they have seen.
"The customers have been happy with the high speed, the colour management capabilities of the machine, and the colour quality. Colour has been a big thing – customers are really impressed, especially existing dye sub customers, with the colour output that we're achieving," he said.
Jeremy Brew, large format application specialist at HP, said that stock has begun to arrive for the HP Stitch on Australian shores, and he expects that HP and Neopost will be able to make announcements regarding sales soon.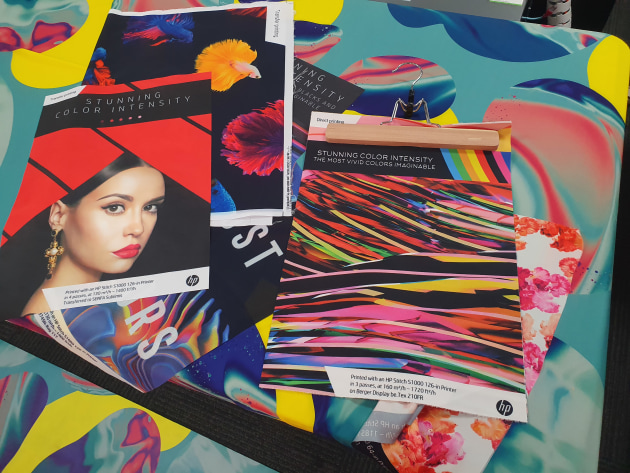 "This open house is the first time where we've been able to show the entire workflow end to end with HP Stitch. Neopost, as part of its initiative in bringing Stitch to market, is supplying the Transmatic calendar units.
"We have a range of both transfer paper and direct to print fabric here, so we're able to print out of Ergosoft through the HP Stitch and then calendar those finished results so customers are able to take away a finished print. At a trade show, we're often limited just to be able to demo on a machine without showing the complete workflow," he said.
The next open house day will take place in Melbourne on Tuesday 10 December.