Neopost brings C.P. Bourg to Australia
Neopost has partnered with Belgian finishing equipment manufacturer C.P. Bourg to bring its products to Australia.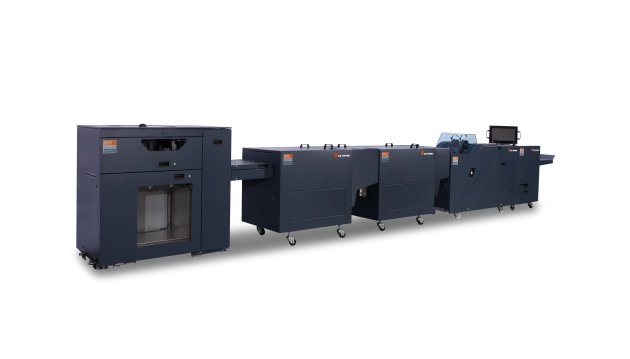 C.P. Bourg, a designer and manufacturer of print finishing equipment for both the digital and traditional markets, is one of the world's leading manufacturers of finishing solutions.
Jimmy Nguyen, product manager for graphics at Neopost said, "For more than fifty years, C.P. Bourg has played a pioneering role in promoting new technologies to adapt to the modernisation of the printing world. C.P. Bourg specialises in designing and manufacturing of Eva/Pur perfect binding equipment and booklet making equipment for offline, nearline, and in-line connectivity with all most of the major brands of digital printing presses.
"This partnership strengthens the outstanding range of equipment and service that Neopost offers to the graphics market, and further supports the market in Australia to bring it to new heights, helping create better efficiencies and fantastic output for our customers' end users."
Nguyen says the C.P. Bourg partnership adds new capabilities to Neopost's product range."This partnership will allow us to cater for our customers' in-line requirements – we are excited to now have the capability to sell in-line booklet makers and perfect binders."
Though there won't be any models on display at PrintEx, Nguyen encourages attendees to drop by the stand and discuss the range with staff.
"We will be bringing across the full range of C.P. Bourg products. We are starting to distribute this product now – we are ready.
"Speak to us at PrintEx for further information – I will be there myself to guide guests through the range and their options," he said.