New process-free Agfa plate coming to Australia
Agfa is introducing its new Eclipse process-free printing plate, which it bills as being just as easy to use as a conventional plate.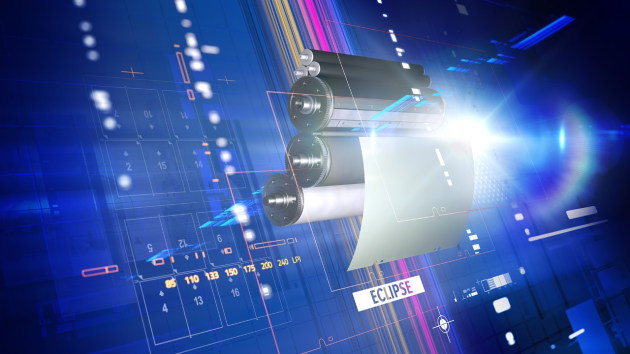 Eclipse, which keeps the press clean by transferring the plate coating to the first few printed sheets instead of to the press; provides what Agfa describes as excellent and stable image contrast even after 24 hours in office light; and has high scratch resistance, is expected to release in Australia and New Zealand in the first quarter of next year, according to Mark Brindley, managing director of Agfa Oceania.
"We have some trialling to be done with three designated customers, which we hope to commence in the region mid-November. There have been extensive trials in Europe, so we know it works, but we want to trial under local conditions before we ramp up discussions with the Australian and New Zealand markets," he said.
The Eclipse can be used with conventional or H-UV/LED-UV inks, and represents a big step forward for process-free technology, says Iris Bogunovic, product manager Plate and CTP Systems at Agfa.
"You can see the difference with our latest plate innovation. It eclipses all other process-free plates on the market as it combines superior and stable image contrast with easy handling and clean operations. Several early adopters have already confirmed this."
Guy Desmet, head of marketing for Offset Solutions at Agfa, adds that the new plate complements the rest of the company's offset plate portfolio for meeting different printer needs.
"There is no 'one-size fits all' when it comes to printing plates. Our portfolio consists of conventional, low-chem, chem-free, and process-free plates. We will always discuss the ideal solution with printing companies, based on their needs and preferences," he said.