Outdoor audiences grow for ninth consecutive year
The latest Move figures from the OMA show out of home audiences increased for the ninth year in a row, up by 2.4 per cent so far this year.
As the media industry fragments with multiple TV and online options, outdoor advertising is continuing to grow its share of the $15bn local advertising spend, as it offers guaranteed mass eyeballs to brands.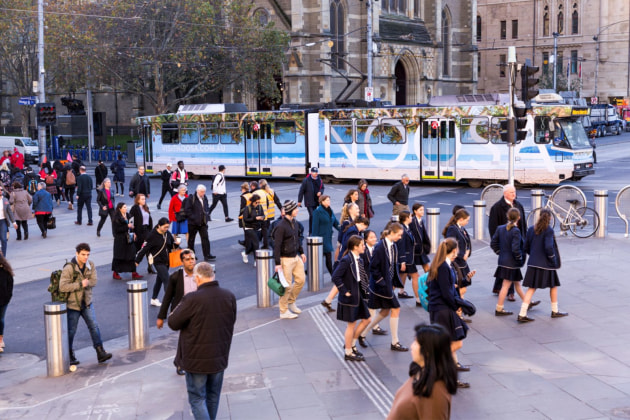 The latest figures show that audience levels increased ahead of population growth, which is running at 1.5 per cent. However, printed outdoor advertising is slipping behind digital, which now accounts for more than 50 per cent of the country's outdoor media spend.
The outdoor industry is preparing for increased urbanisation, and in 2018 announced a $10m investment into an audience measurement metric for digital out of home (DOOH). Phase one of the digital measurement project commenced in June this year with a $1.3m neuroscience study to inform the development of the new metric.
"Our members have invested heavily into a more data-driven digital network. Now that we have an effective digital offering, the investment will focus on a new measurement metric that informs on the impact of DOOH campaigns," said Charmaine Moldrich, CEO OMA.
The industry has also invested in building new tools to make the out of home channel easier to buy. In early 2020 the OMA will launch Core (Centralised Outdoor Response Engine) the automated proposal booking system for the briefing and response process for buying Outdoor. The platform will be a highly innovative experience for agencies in terms of ease of use and streamlining the workflow from booking to billing.
"These industry-led initiatives signal a critical stake in the ground moment towards meeting the changing needs of our agency and client stakeholders, while building on the industry's sustained growth," concluded Moldrich.