OUTDOOR PRINT COLLAPSES IN COVID Q2, NOW RECOVERING
The spend on outdoor print in the April to June quarter collapsed by two thirds, plummeting from $108m in the same quarter last year to $36.7m, as Covid closed much of the economy.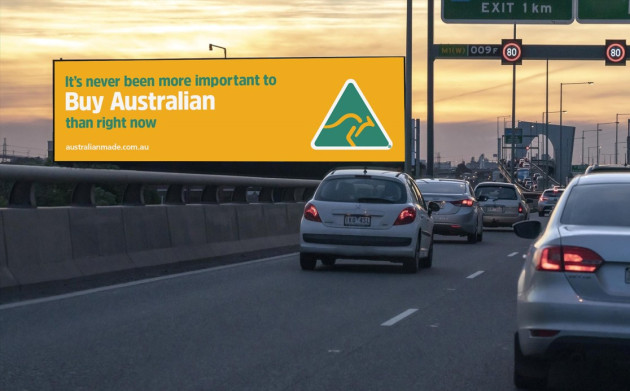 Overall outdoor spend including digital was down to $82.1m, from $234.6m in the second quarter last year. Digital's share of the market increased slightly, with print dropping from 46 per cent to 44.7 per cent.
However, the June figures saw a bounce back of 23 per cent, suggesting that as the country comes out of lockdown, spending on outdoor media will recover.
Year-to-date revenue from digital and print combined has decreased 35.4 per cent and is sitting at $289.1m a decrease from $447.3m on the same 2019 revenue period.
Charmaine Moldrich, CEO at the Outdoor Media Association, said, "We anticipated that in quarter two outdoor would be hit hard, as people rightfully changed behaviours and reduced their movement.
"What we also saw during the quarter, as restrictions were lifted, was a correlating rise in revenue of 23 per cent from May to June, and an increase in enquires and bookings for the latter half of the year. Advertisers have missed the broadcast benefits and reach OOH offers and are becoming more confident as audiences return to their home away from home: outdoors."
According to the OMA, despite the movement to physical isolation, OOH continued to be used effectively during the Covid-19 pandemic, particularly for localised and contextually relevant campaigns, as well as messages around health, hope, and unity.
"While CBDs, public transport and airports were naturally impacted by the lockdown, there were areas where audiences surged. These included locations surrounding and en-route to essential services such as supermarkets and pharmacies, and more broadly in local and suburban areas, as Australians embraced community and local services," Moldrich said.
"For an industry that has seen steady growth in audiences and revenue for the previous decade, the pandemic has been a significant disrupter. It is a credit to Australians that we followed government restrictions and reduced and even eliminated travel and social activity to succeed in flattening the curve. The resurgence in audiences out and about is a sign that our country is on the way to recovery and is something to be celebrated," Moldrich said.