Ovato Book Printing (formerly Griffin Press) is instigating a new on-demand book printing strategy, based at its Clayton site in Victoria with a $1m investment to create what it says will be the most advanced plant of its kind in the country.

Book publishing is seeing a rise in Australia, with unit sales of print books up 2.5 per cent over the January through September period compared to last year. Publishers are looking for ways to meet increasing demand, made possible by rapid online shopping and delivery processes, without sacrificing profit.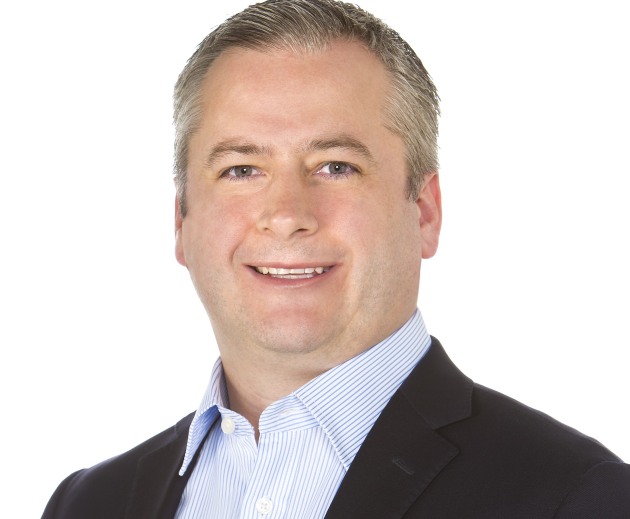 "With this investment in technology, we can offer a full range of printing services to meet the requirements of any publisher – big or small," said, Adrian O'Connor, CEO print and distribution, Ovato.
O'Connor told Print21 Ovato is looking to grow its book printing business, he said, "We will be talking to our existing clients about the print on demand opportunities we can now provide, and we will be targeting new clients."
The company has relocated its existing print-on-demand service from Adelaide to Clayton, bringing equipment over, and is buying a suite of Konica Minolta digital printing technology to create the core of its production power. Five new jobs are being created at Clayton, none will be lost in Adelaide.
"The new devices will allow our team to cut our turnaround times in half, providing customers with faster speed to market and minimising stock warehousing", said O'Connor. "As a highly customer-focused organisation, this is extremely important to us. We are committed to using the best technology to help Australian publishers meet customer demand in a changing landscape and achieve their objectives."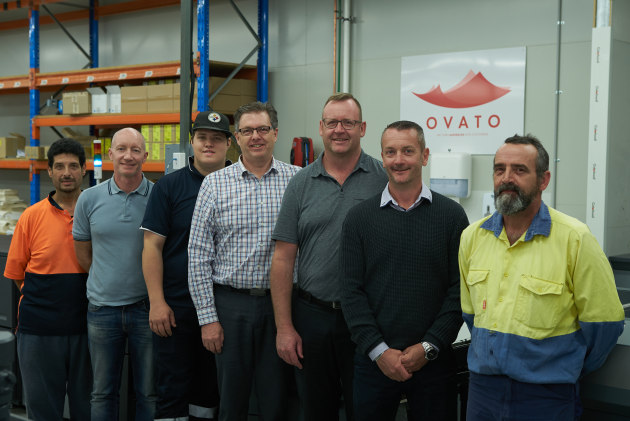 The new book production centre will see the Clayton site completely refitted with the latest Konica Minolta digital printing devices, including two bizhub Press 2250s (250page per minute, A4, monochrome printing solution) along with the Tecnau DocuSheer roll feeding systems for the book blocks. Covers will be produced on an AccurioPress C6100 digital colour solution, enabling a faster and more streamlined workflow.
The presses can facilitate both reel and cut sheet inputs, reducing downtime between print runs and allowing for quicker delivery times to customers. Equipped with this new tech, the site now allows for printing of up to 5,000 books a day, while previously it was set up to do 500.
O'Connor said, "As we assessed the market we were impressed with Konica Minolta throughout. It had a proactive can-do attitude. The equipment itself has high levels of quality, efficiency and speed."
Bindery equipment brought over from Adelaide includes two Polar guillotines, two Horizon and one Schmidt binder, two hard case binding lines, and a laminator.
The Adelaide site, which was described as the most advanced book printing plant in the world 18 months ago when it put in a webfed HP digital inkkjet print system with inline Kolbus binder, will continue with longer run books. However its distance from Melbourne and Sydney is challenging for the instant books market.
The focus on print-on-demand comes as book publishers face growing cost pressures and demand for shorter runs and faster turnaround times, with success resting on the ability to react and pivot quickly.
The print-on-demand (POD) model involves printing smaller quantites, more frequently on demand for books once an order has been made. Ovato says an industry-wide shift to this model is in part being driven by Amazon's entry into the Australian marketplace – the platform fines publishers and booksellers that are unable to satisfy orders made on its site – and a need to reduce warehousing and distribution costs and ageing stock. This is a significant change for the industry, and means that the Griffin team now receives weekly requests for print runs with a five day turnaround time or shorter, rather than a few large runs each year.
Sue Threlfo, general manager, production and industrial print, Konica Minolta said, "This solution is the first of its kind delivered in Australia, which speaks volumes of the skills and expertise of the team. We also see further opportunities to assist Ovato Book Printing with other digital solutions as our relationship continues to grow.
"This partnership with Ovato Book Printing plays an important role in helping Konica Minolta attracting other print suppliers. Ovato's adoption of new technologies and services will help inspire the wider printing community as they seek guidance on how to achieve success. We are looking forward to supporting innovation within the industry as our relationship with Ovato strengthens and grows."