Papyrus Club opens doors to new blood
Melbourne print community The Papyrus Club is throwing its doors open, as the venerable 60-year-old club  seeks to welcome new members.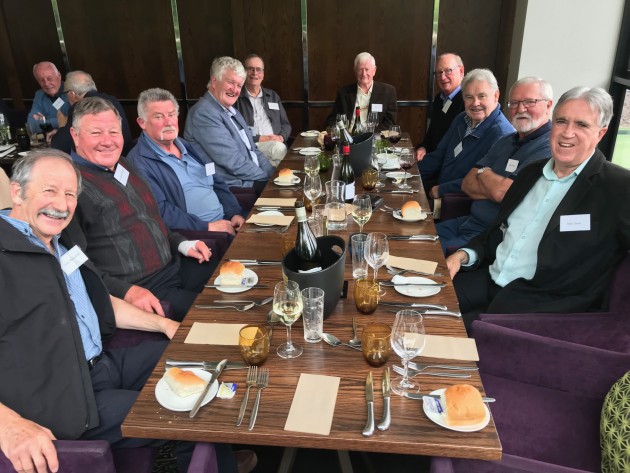 Associated with those who have spent many summers in the industry, the Papyrus Club is the southern equivalent of the Old Friends society in Sydney.
Club chairman Brian Longmore says in invitations to new members in recent years have been relatively few and far between – an oversight which prompted the group at its last meeting to authorise a membership drive to swell numbers and carry on the group's proud tradition.
"We would welcome anyone, either still working in the industry or now-retired, who enjoys renewing old friendships and making new ones, sharing a story and a laugh, and learning more about the industry, past and present," Longmore says.
"In particular, we would love to see some younger members come along and would warmly welcome more industry women – unsurprisingly, given that print was such a male-dominated industry, we could use a bit more balance in that regard."
The Papyrus Club was formed in 1957 when a group of paper sales executives began regular lunchtime get-togethers at the Turf Club Hotel in Dandenong Road, Caulfield, and dubbing themselves The Papyrus Club in honour of their shared professional interests.
Initially coordinated by Leo Franklin, then Sales Manager of LA Wade Paper Merchants (which later became Dalton Fine Paper), the group gradually grew to include members from all branches of the graphic arts, from design and agency contacts, to pre-press providers, printers, bookbinders and other associates.
Over the years, under the leadership of Franklin, followed by Ron Lanyon, Geoff Code, Don Hauser and now Longmore (formerly of Spicers Paper), this group of industry doyens has flourished as an unofficial listening post for printing industry news, appointments, scuttlebutt… and the occasional furphy.
Today, the group meets twice a year at the Box Hill RSL Club to catch up with old friends and contacts, meet new contacts who share a love for the industry, and keep pace with changes in today's highly digitised and global industry.
"Papyrus Club members generally lived and worked during the halcyon days of local proprietorship and control of production," explains Longmore. "Many of them vividly remember the days of Linotype machines and platen presses, and lived through the enormous transformation of the industry through the 1970s and 80s, to the present day – and they're all still vitally interested in developments today."
The Papyrus Club will next meet in May in Melbourne. Anyone interested in attending can contact Brian Longmore by email at brianlongmore3@gmail.com or give him a call on 0412 487 488.