Prima buys eight Ricoh digital colour printers
In one of the country's biggest-ever digital print equipment investment deals, Prima Printing has bought a fleet of eight Ricoh Pro C9210 Graphic Arts Edition production digital colour print solutions.
Prima Printing is the largest manufacturer of personalised consumer products in Australia and New Zealand. It was only established three years ago, and is based in Noble Park, Melbourne. It is owned by District Photo, the largest manufacturer of photo gifting products in the world. It claims its facility is now the single largest manufacturer of consumer imaging products in Australia and New Zealand, including personalised photobooks, calendars and canvas.
The company says the eight new colour presses will help fuel and sustain the its rapid growth, as well as "provide customers with a great experience". Five have already gone in, with the next three now due for installation.
Amnon Judah, general manager at Prima Printing said, "Our customers are incredibly demanding with the product quality, speed to market and price offering. In order to consistently achieve above market growth they need to win across all three parameters. We can now help our customers achieve this by leveraging our scale, and the power of the new Ricoh fleet, to print exceptional photobooks, calendars, cards, desk art and photos."
The decision to deploy Ricoh followed an extensive evaluation period and a prior successful deployment of Ricoh equipment which has been effectively servicing business demand for short-run, high quality print. "We commenced our relationship with Ricoh in 2017, when we installed two colour platforms," said Judah. "These devices became some of the highest throughput Ricoh sheet devices in the world. During this period, Ricoh technology provided market leading return on investment, robust infrastructure and consistent high quality across multiple substrates."
"In addition, the combination of the technology and Ricoh's service and support resulted in taking much less time to bring the machines on-line. We also benefit from significant advantages in electricity consumption and pressroom productivity."
Prima has also installed a high capacity sheet feeder from BDT in Germany to feed large volumes of 1020mm banner sheets. This will enable the company to manufacture hundreds of thousands of personalised covers.
The entire manufacturing process is controlled by a bespoke ERP solution that integrates with customers' e-commerce sites, then batches, imposes and routes it to the Ricoh fleet based on job profiles and availability.
Prima Printing manufactures to tight schedules, with peak volumes occurring at Christmas, Mother's Day, Father's Day and Valentine's Day. As a result, it has configured its facility in Melbourne's Noble Park North to meet the demands of those peak periods. It has an end to end manufacturing capability that enables it to produce millions of personalised consumer items each year.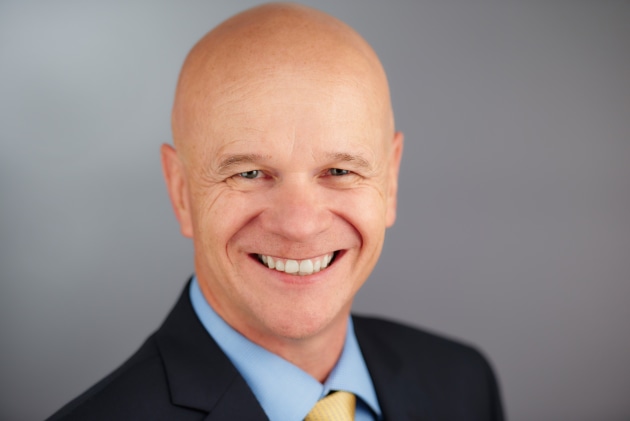 Simon Lane, country manager of Commercial and Industrial Print at Ricoh Australia, said, "Prima is a major manufacturing facility, and part of the District Photo global manufacturing conglomerate. We needed to be ready to support its expectations. A fleet of eight Ricoh Pro C9210 Graphic Arts Edition platforms can produce as many as seven million duplex sheets per month in peak periods.
"At the same time, we know our platforms are effective and efficient, because they have a broad substrate range, reliably print consistently high quality colour and can integrate with key software platforms to minimise manual intervention."
The Pro C9210 Graphic Arts Edition platforms will print sheet sizes of up to 330x1260mm and on media thickness of as much as 600um, enabling Prima to produce a broad array of commercial print work beyond consumer imaging products, should the company decide to expand its range of offerings. Prima Printing currently manufactures 350 different personalised consumer products on behalf of brands for end consumers. This includes photobooks, canvas, desk art, wall art, mugs, calendars, prints, cards and stationery lines.