Prinergy goes to the cloud
Kodak is shifting its Prinergy workflow into the cloud with the launch of its Prinergy Virtual Machine Environment (VME) with Managed Services, which will see Kodak itself host customers' virtualised Prinergy software.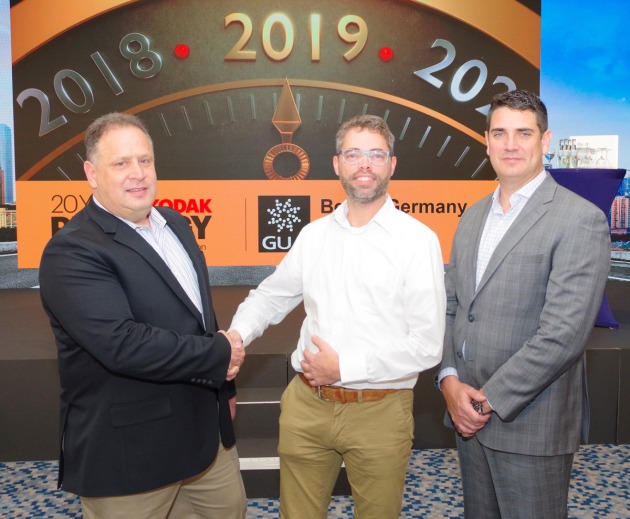 Backed by Microsoft's Azure cloud computing platform, Prinergy VME will see Kodak take over responsibility for hosting and managing customers' Prinergy workflow software, including system administration, 24-hour security and monitoring, upgrades, and problem resolution.
This offers advantages for customers, according to Todd Bigger, president of Kodak's software division and vice-president of Eastman Kodak: as customers no longer need to operate, manage, or maintain on-site servers, total cost of ownership is lower.
Additionally, because data backups are spread across several data centres, the service provides what Bigger describes as "ironclad" security, business continuity, and disaster recovery.
"Prinergy VME with Managed Services is industry-first innovation that combines state-of-the-art cloud technology with our Managed Services under a subscription model. This product offering marks the future for all prepress and print workflow software platforms.
"This one-of-a kind solution guarantees reliability and optimised performance, protecting customers against cyber-attacks with maximum flexibility to adapt as the marketplace changes," said Bigger.
Kodak has already tested the service in North America. William Schuring, chief operating officer of its first European customer, Wilco Printing & Binding, Netherlands, says working in the cloud is the future.
"When it was time to replace our existing server infrastructure, Kodak proposed we switch to Prinergy VME with Managed Services.
"We have an excellent, long standing partnership with Kodak, and using Prinergy VME with Managed Services gives us unprecedented data security and a much better ROI compared to an on premises server environment," said Schuring.