Print stays as oOh! launches SmartReach
Outdoor media giant oOh! is launching a new data science technology SmartReach, which it says will offer advertisers more bang for their buck, work with both classic (print) and digital signage, and drive growth in the outdoor market.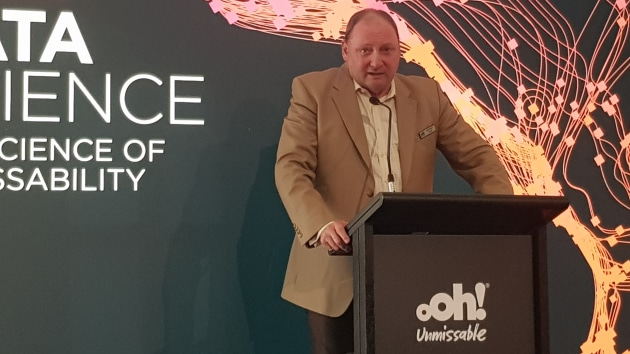 SmartReach uses sophisticated geoanalytics and data to reach more people in a targeted demographic, with oOh! saying it will give advertisers "razor sharp targeting" and "the unrivalled ability to precisely engage consumers during their journeys".
It will ensure brands are targeting the right audience, and provides access to more than 500 specific audience segments based on buyergraphics, demographics, psychographics and consumer behaviours.
Brendan Cooke, CEO at oOh! Media said, "Five years ago we began working with a hypothesis based on audience at location, times creativity, multiplied by scale would equal unmissability. The result of that and the extensive investment we have made is SmartReach, which will give our advertisers 25 per cent more reach for the same investment."
Speaking to Print21, oOh! CEO Brendan Cooke said that the digital investment was not at the exclusion of print. He said, "Classic is a key plank in the oOh! proposition and will continue to be so. We renamed print as classic for a reason. It offers clients the opportunity to own a space. Classic outdoor is part of the SmartReach programme just as much as digital outdoor."
Cooke went on to say that print production power is able to deliver the speed to market that advertisers now require, with digital print systems. He said the reason oOh! bought Cactus Imaging three years ago was to give it inhouse print power. He said, "oOh! will continue to offer clients either or both classic and digital, and both will continue to drive our growth."
At a series of presentations to hundreds of agency and media professionals this week in Melbourne and Sydney the comany launched SmartReach, with Cooke laying out a series of stats showing how outdoor media is effective both on its own and in partnership with other channels.
Cooke also said that outdoor was more effective in Australia than most other parts of the world, in part because of the quality of the product and in part because TV advertising here is much more expensive than in other regions.
Ooh! Media has invested in data science for all its 35,000 locations. Cooke said, "Our data partners and data scientists have combined trillions of data points including 2.5 billion banking and purchase transactions annually, and three billion geo-signals from mobile devices to tell a powerful story of who Australians are, based on what they buy, and where they go, and spend time, in addition to where they live."