Printers seeing business downturn in virus time
The coronavirus pandemic is continuing to wreak economic havoc around the world, and Australia's print industry is not immune. But there is still optimism that it will all come out the other side with businesses intact.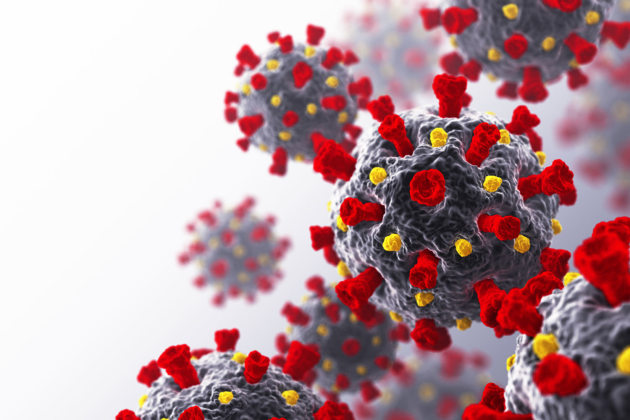 The print bosses that Print21 spoke to this week, on and off the record, noted that there has been a sharp decline in business over the past two weeks.
Some said orders have declined by 30, 40, or even 50 per cent since the beginning of the pandemic. But, with all events cancelled across the country and a general economic slowdown, everyone is in the same boat.
Some printers have expressed frustration with the way the government is handling the situation, one spekaing to Print21 saying "the announcements about shutdowns have been confusing, and whether there will be a full shutdown of non-essential services is a big unknown."
Daniel Ogle, managing director of WHO Print in Newcastle, said customers are beginning to clamp down on what they are doing, and business is beginning to feel the pinch.
"We've had a number of jobs that have been put on hold, jobs that can't go ahead because a gallery has shut down, for example. There has been a lot of impact like that," he said.
Ogle said, aside from reception, all staff are still working, but moving forward, that my change. "Also, we are offering a zero-contact pickup location for our customers," he said.
Grant Cunningham, managing director of Allprint in Sydney said business was softening, but there has not been problems with material supply.
"Volumes are well down. We're really going one day at a time. The uncertainty the inability to plan is rather challenging," he said.
"Trade has probably been a little bit more settled this week than last week from clients perspective – we haven't seen as many changes in a short period of time."
Cunningham also noted the importance of the role that the Print and Visual Communications Association (PVCA) has been playing during the crisis.
"The PVCA have provided fantastic support. They provide us with good, concise answers to enquiries. They are also proactive in suppling information," he said.
"It's definitely times like these that you value a good association."
Alan Fawcett, owner of Watermarx Graphics, said he too saw a decline in work."We had a heap of work in the pipeline – we do letterpress, foilstamping and embossing on high-end invites for events and corporates. But, any event over 10 people you can be fined, so that work was either cancelled or postponed," he said.
"We also do high-end business cards, and with everyone working on Skype and Zoom, nobody needs business cards right now.
Fawcett said the company also does wedding invites, but people are postponing their weddings for up to a year.
"We have some work with our existing customers with standing dies, but generating new work has gone off a cliff," he said.
"Everyone as a society has to try and follow the rules, and try to support your local small to medium businesses if you can. This whole unique event will change but not for six to 12 months at least, it's going to be tough for everyone."