PrintEx: Mutoh's mighty mix
Mutoh will display a range of wide-format and textile solutions on stand C47, which will enable printers to take advantage of new growth opportunities.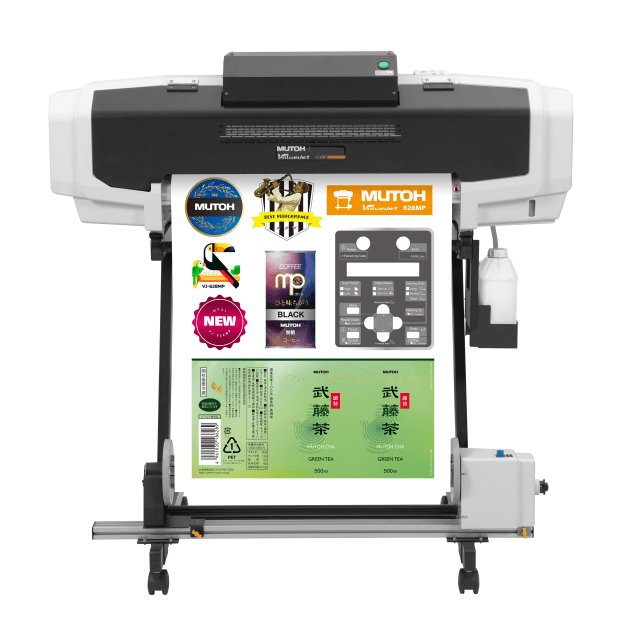 Mutoh is offering a new resin-based ink, MP31, which for a water-based ink offers long outdoor life, two phrases that general manager Russell Cavenagh says "do not usually go together", but in this case do. MP31 shows the characteristic of the substrate.
In textile printing, Mutoh has both direct to garment and dye sublimation systems, with its ValueJet 1948WX able to print 125sqm an hour of dye sub paper. Mutoh will also likely show its ValueJet 1938TX direct-to-textile printer. Cavenagh says, "Textiles is a growth opportunity, and Mutoh has solutions for whatever approach a printer wants to take."
For UV printing, the recently released 1600mm wide, twin head, twin LED UV lamp VJ-1638UR will be displayed, printing on a wide variety of media to show its versatility for sign and display.
A star attraction will be the debut of the ValueJet 628MP printer, which features CMYK plus white with unique resin-based inks and a hot air knife media drying system. This allows direct printing on a variety of white, transparent, and coloured roll substrates, says Cavenagh.
"The new Mutoh VJ-628MP is equally suited for sign and display print shops to produce both indoor and long-term outdoor prints, as well as for graphic companies looking for a digital solution for proofing or short-run production of packaging prototypes or customised labels, even for industrial businesses specialised in thermo-forming," he says.