PrintEx News: Kirwan unites brands under Foxcil
Kirwan Print Group is uniting its Creatabull Flexibles and Foxcil Labels and Stickers businesses under the Foxcil brand, and the Foxcil PrintEx stand is showing off what the move will mean for customers.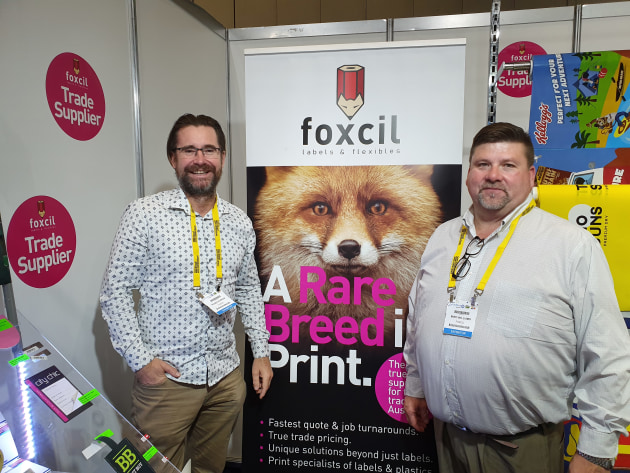 Creatabull Flexibles, born last year from the old Roller Poster brand, will be rolled into the Foxcil name to bring all Kirwan's packaging operations into the same place.
According to managing director Roger Kirwan, the move simplifies the company's branding to the market and represents the end of the process of taking over Roller Poster.
"Foxcil is the better known of our brands, so it will now become the lead company and all jobs will run through Foxcil following the show.
"It's a matter of simplifying the offer – we found that people were not sure whether or not they should be asking Creatabull, Foxcil, or Kirwan Print Group for a quote, so we've boiled it down and are taking all quotes through Foxcil now. Foxcil has become a supplier of flexibles and labels," he said.
Kirwan said the PrintEx stand is about highlighting to the market that Foxcil is more than just a trade label supplier.
"We're showing our range of flexible products, plus our auxiliary range of products such as temporary tattoos, bunting, and the like.
"There's been a lot of interest at the show. We've got our new scratch-and-win product, and our new flag bunting product has proved popular," he said.
The new-look Foxcil brand and its offerings can be found at stand T22.