PrintEx News: Sign industry confronts fire issue
Sign makers have been warned to keep abreast of fire safety standards and certification requirements in a forum at PrintEx.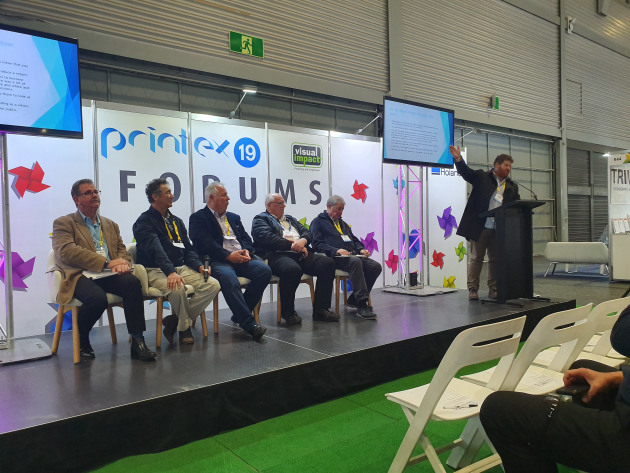 In a technical session hosted by the Australian Sign and Graphics Association (ASGA), Mick Harrold of Visual Exposure and Michael Punch of ASGA led a panel comprising Michael Blazek of Neon Signs Australia; David Hay of Metalplaque; and consultants Sean Connolly and Glenn Hain to walk printers through the regulations surrounding fire compliance for signage – particularly in light of the ACM-fuelled Lacrosse fire in Melbourne and Grenfell fire in London.
"We've had to go through a whole process to find out what happened and how to fix our industry," said Harrold. "It's not so much that the fires are happening, it's that they're able to burn from level to level to level."
Harrold went into detail about the various requirements and exemptions mandated nationally and enforced at a state level, and warned the audience there is little wiggle room for lobbying.
"These rules are there for a reason. If we think we can get them overturned we're dreaming," he said, saying that while changes can be made around the edges of the legislation, ultimately compliance is the safest bet for the industry.
Connolly, a veteran consultant, said that he feels sorry for the sign industry, which hadn't been on the compliance radar until the high-profile fires.
"There's serious ramifications if there's a fire and somebody dies – they look at it forensically to see if there are any materials that could have contributed. I'd hate to be in the coroner's court over that," he said.
ASGA is working to connect members with information, including details from suppliers on what materials are certified; however, the organisation stresses that it is not made up of fire safety experts, and signmakers should look to professional consultants and fire engineers for more accurate detail.