PrintEx News: Snap Warriewood buys second Versant 180
Franchise operation Snap Warriewood has just signed for its second Fuji Xerox Versant 180 digital colour press, inking the deal on the Fuji Xerox stand this morning.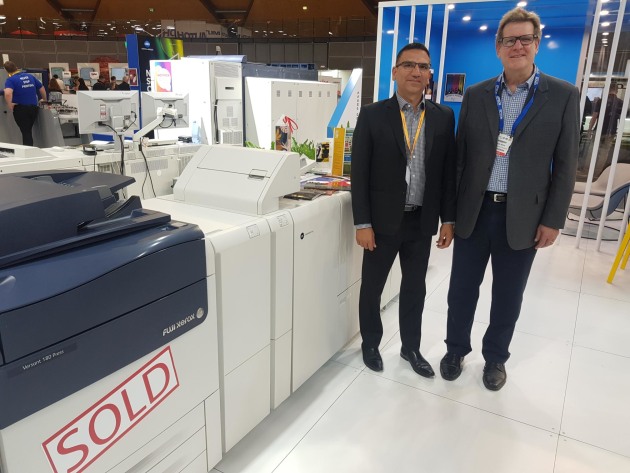 Owner Nigel Moss said, "We were looking to upgrade our production power. We already have one Versant 180, so know the capabilities well. The first machine has performed superbly for us, so when we needed to add capacity we knew wehere to look."
Moss has owned Snap Warriewood for 20 years. It serves the rapidly expanding light industrial estate in Warriewood Valley, as well as customers around Sydney. Moss said, "Our customers are more than happy with the print we produce using the first Versant 180, so adding a second means we can go to the market with confidence."
Snap is Australia's biggest print franchise chain, with more than 100 stores nationwide. it also operates in New Zealand, Ireland and China.