PrintEx: printIQ team bringing out big guns
PrintEx 2019 Gold Sponsor printIQ will unveil the newest addition to its ever-expanding suite of modules, along with a number of new third-party integrations.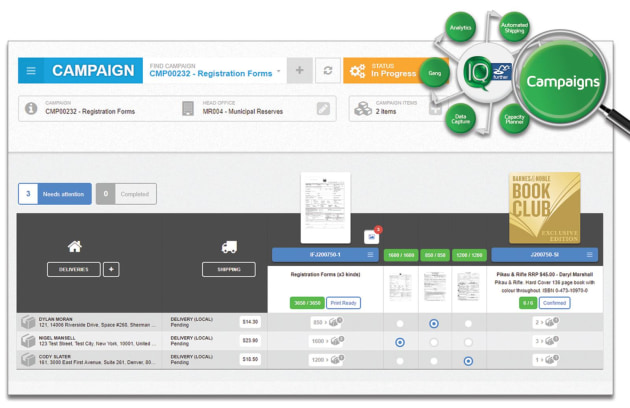 The latest version of the printlQ MWS has a raft of innovations and updated capabilities for quoting, production, planning, inventory, accounting, freight, reporting, and invoice consolidation. However, the focus for the show will be on the advancements made in the Label and Signage/Wide Format sectors.
"We've been hard at work developing into the sectors in which we believe we can add real value," explains Mick Rowan, product director at printlQ.
According to Rowan, the Labels and Signage/Wide Format segments are the areas on which he and IQ team have been heavily focused of late.
"We have followed our method of working with industry leaders from around the globe, to gain real insight into the needs of particular segments," he says.
The Campaigns module, the latest from the Further suite of modules, is a major drawcard. "Our Campaigns module will revolutionise the way companies manage multi-part, multi-delivery campaigns. We've looked at this process under the microscope and have come out with a game changer," he says.