Rennell says opportunities in inhouse binding
Currie Group sales and marketing director Phillip Rennell says the closure of trade house Sydney Binding is an opportunity for more printers to bring binding back inhouse.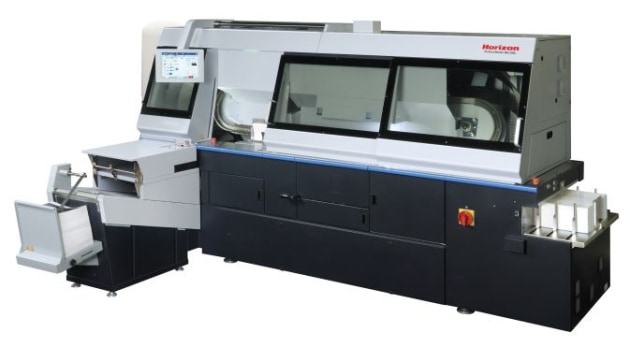 Currie Group supplies the Horizon range of finishing solutions, including perfect binders, collators, three-knife trimmers, guillotines, saddle stitchers, and stackers.
Rennell said, "This could be good for printers to set up their own print, cut, collate, bind inhouse operation. The benefits of having everything inhouse are clear. Horizon equipment is top quality, easy to operate and cost effective.
"Printers are going to need a long-term binding solution, having the Horizon BQ-280 or BQ-480 perfect binder in your own premises means complete control over access, turnaround time and quality."
Rennell points to commercial printers like Clark Murphy Print with its BQ-480, and award-winning Carbon8, as examples of businesses that have brought binding inhouse.
He says, "The Horizon BQ-480 can get through 850 books an hour in either PUR or EVA binding, and for books up to 65mm thick. Its four-clamp operation and automated set-up means a fast, uninterrupted workflow."
Contact Currie Group for more information:  info@curriegroup.com.au