REVEALED: Waratah in charity corruption claims
Nine Media is reporting that collapsed Waratah Group was paying World Vision printing advisor Glenn Kuramoto a hidden $3000 a month kickback in return for its annual $2.5m printing contract.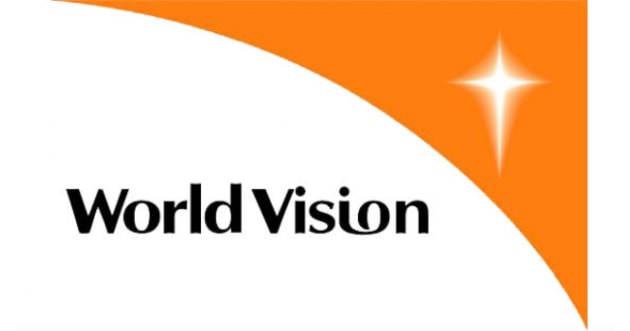 The alleged deal started with Docklands Press in 2103, and continued when Docklands became Waratah Group in 2018. Following its collapse last year, rival Melbourne printer Finsbury Green took over the Waratah customer list, which included the World Vision contract, whereupon the deal stopped.
Peter Orel, CEO at Finsbury Green told Print21 this morning that, "I can confirm that we have not made any payments to Glenn Kuramoto or any related party."
Nine alleges that the secret payments by Waratah in return for the lucrative World Vision printing contract began seven years ago, when now-suspended World Vision exec Zane Kuramoto suggested his father Glenn Kuramoto advise on the charity's print requirement.

The investigation alleges Kuramato senior initially received an all-expenses trip to Bali for him and his wife, followed by $3000 a month into his account. Kuramato would send invoices - leaked to Nine and published on its website - for 'Consultancy fee for Print Management' to Waratah Group business Embassy Print. Nine does not suggest Zane Kuramoto was involved beyond suggesting his father as print advisor as he knew the industry.
Nine alleges the payments were made by Brett Chalmers, one of the five directors of Waratah, however Chalmers has denied an impropriety to Nine. Nine also alleges that fellow director and ex-AFL star Stephen Kernahan was aware of the situation. It is a public holiday in Victoria today with Chalmers and Kernahan unavilable for comment. Brothers Abbie and Moody Aboughattas and another ex-AFL star Craig Bradley were also Waratah directors. There is no suggestion that they were involved.

According to Nine Kuramoto was also telling Waratah that the account could be raised to between $4m and $6m a year, but his 'compensation' would be one per cent, between $40,000 and $60,000 per annum.
World Vision says it was unaware of the payments, and has now called in the police and auditors KPMG to invetsigate.

Mailshots and other print is central to the World Vision fundraising effort, on which it spends 11.2 per cent of its entire budget, which was $302m in 2019.
The charity is one of the biggest in the country, and is well known for its child sponsorships and celebrity endorsements. Until 2016 it was headed by Tim Costello, brother of the former Treasurer Peter Costello. Since then its CEO has been Claire Rogers, who resigned yesterday. News of the kickback will be significantly problematic to World Vision, which faces explaining to its donors why some of their money went to Glenn Kuramoto.

Waratah Group was one of the biggest print businesses in the country when it went bust owing upwards of $22m last year. Its tangled history with a roll-call of interesting industry characters and companies makes fascinating reading.

Kickbacks involving printing companies are far from unusual, from politicians buying overpriced print from mates then receiving handy campaign donations, to union bosses receiving unlimited credit cards from print companies with which they placed all their work, and charity heads using dummy companies to invoice their print – the list is long, and doesn't seem to stop.
Responding to the articles in The Age and the Sydney Morning Herald, World Vision Australia chief financial officer Gordon Allison said, "We are deeply concerned by the allegations of inappropriate conduct raised in an article that has appeared in The Age and SMH  today, and have taken immediate steps to ensure they are fully investigated.
"Since becoming aware of the allegations on Tuesday, March 3, we have immediately: notified Victoria Police; arranged for KPMG to undertake a formal, independent investigation of this matter; engaged workplace investigation and mediation service iHR Australia to conduct an investigation into the role of a staff member in the matter; and notified the Australian Charities and Not-for-profits Commission.
"We have temporarily suspended the staff member named in the allegations, pending the outcome of the investigations.
"We also immediately advised our board of the allegations.
"We are committed to keeping the investigation independent, so will wait to be advised by KPMG before we can make any further comment on the matter."