Sad day for print as The King goes digital
The iconic oOh! Media 400sqm billboard at Sydney Airport, known as The King for its giant size, has gone digital, the unmissable 400sqm billboard is now one of the largest digital airport advertising screens in the southern hemisphere.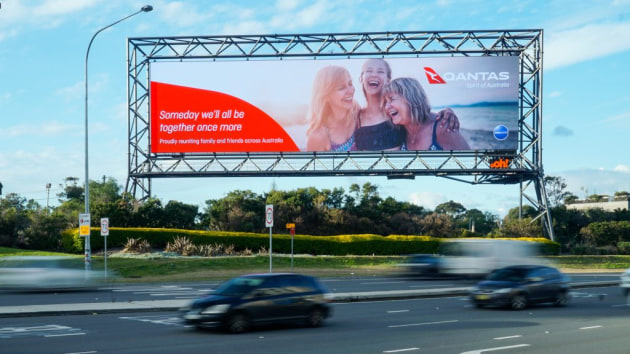 Located at the gateway to Sydney, The King boosts oOh!'s digital airport and roadside billboard offering, adding to a premium and unmissable portfolio that includes Big Mortey at Brisbane Airport as well as two super-sized billboards on the approach to Melbourne Airport, known as The Twins.
Targeting people heading to the city from the airport, The King has one of the highest audience reach in both number and high value audiences in Australia. Its upgrade has also been enhanced by the digitisation of The Prince, a 67sqm portrait-style billboard welcoming travellers to the airport, complementing the Melbourne, Brisbane, and Adelaide airport external digital network.
Robbie Dery, oOh!'s chief commercial and product officer, said the two sites extended oOh!'s leadership across the eastern seaboard and represented a compelling proposition to advertisers seeking to reach audiences at scale.
"Iconic and irreplaceable sites like this are few and far between – and digitisation gives brands a great opportunity to leverage this sought-after space," Dery said.
Qantas used The King exclusively during its first week of digital life. More advertisers are set to follow on a billboard that has been a regular choice for Australia's national airline and major luxury brands for many years.
The upgrade also sees the billboard now enter oOh!'s Signature Series, which comprises Australia's most desirable large-format locations.
Outdoor media spend collapsed during the Covid quarter April through June, barely reaching a third of the level from the corresponding period last year. The amount spent on print fell to $36.7m from $108m in the same period last year. Print's share of the outdoor spend decreased slightly, down to 44.7 per cent. The final month of the quarter though saw some recovery, with spend up by 23 per cent on the month before.