Scott Print achieves industry colour first
Award winning WA outfit Scott Print is claiming an industry first, achieving ISO colour matching across its offset and digital print technologies.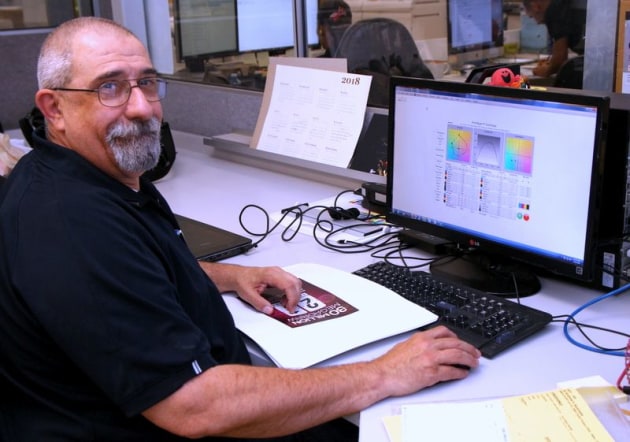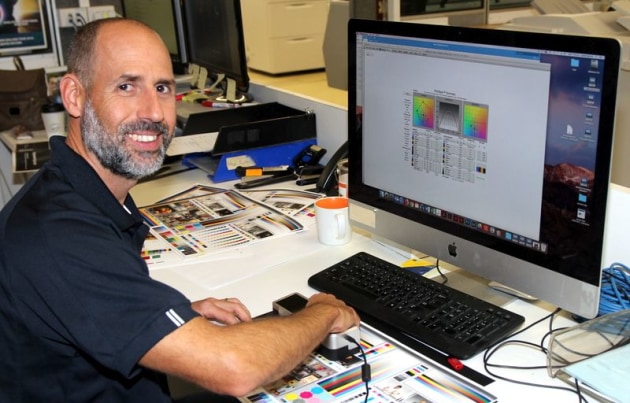 David Crowther, the Colour Doctor of Colour Graphic Services, says leading WA printer Scott Print has achieved an Australian/NZ-industry first by attaining Mellow Colour Proficient Printer certified for ISO 12647-2:2013 (including ISO 12647-8:2012) for all of its colour production, offset and digital.
"The original certification was one year ago," says Crowther, "but of course, any standard is only as good as the upkeep of it via auditing, and I am delighted to say that Scott Print has passed its second audit with flying colours, no pun intended.
"It is a significant achievement since both digital and offset / CTP output devices need to be maintained to ISO 12647 colour standard day-in, day-out. Not only this but Scott Print uses both digital liquid toner (HP Indigo) and dry toner (Fuji Xerox), and these lay down images in different ways. Add to that the CTP / offset variance, and controlling colour across eight devices is a challenge for the world's best – and Scott Print certainly falls into this category."
This combination now delivers ISO 12647-2:2013 latest colour standard matched to all colour output, digital or offset.
"I would like to congratulate the colour management team headed by Doug Henderson, Adriano Piccaluga in offset and Danilo Bernini in digital, for their diligence and professionalism in learning and maintaining the ISO standard across all devices and, of course, the management of John and Tim Scott for their faith and perseverance in world-best practice of print colour management," says Crowther.
Scott Print's production includes two Komori offset presses, one of which is UV and one conventional; an HP Indigo 5000; a Fuji Xerox Iridesse and a Colour 1000i; as well as a Screen PlateRite 8900 CTP. Workflow is Kodak Prinergy.
The company operates two seats of Mellow Colour PrintSpec, with Techkon SpectroDens Premium and SpectroPlate for measurement and Just Normlicht for viewing.