Serious oops: printer sends All Lives print to BLM
Online print giant Vistaprint is receiving a lashing in the US following a mighty mix-up, which saw a customer who ordered Black Lives Matter posters also receive All Lives Matter print.
Vistaprint founder and owner Robert Keane issued a personal apology to Atlanta-based Sania Chandrani and Jessica Noel, who designed and ordered Black Lives Matters posters, only to also receive All Lives Matter posters in their package.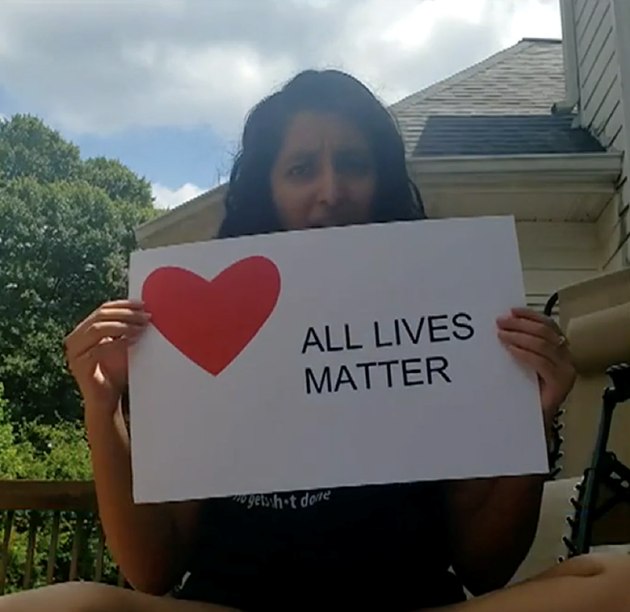 Keane said the mix-up at the $4bn business was caused by collation error, and not a rogue employee. However, many on social media questioned why Vistaprint was even printing All Lives Matter content, raising the issue of who looks at the content in automated print systems employed by the online giants.
Keane said: "As founder and CEO of Vistaprint, I personally offer my heartfelt apology to Ms Chandrani for the pain and disappointment we have caused. As we posted on 4 June, racism is intolerable. Black Lives Matter. This isn't a debate. This is a fundamental truth.
"We launched an investigation as soon as we heard from her and confirmed that this was an error in an automated system that combined two different customer orders and not the act of an individual team member. While we understand that mistakes happen when printing millions of items each week, this mistake is inexcusable. It was our fault and we take full responsibility. We are performing a full evaluation of our manufacturing and software systems to avoid awful mistakes like this from happening again."
Keane has contacted the two women directly to apologise directly. "I and the Vistaprint team are committed to putting forth every effort to earn back the trust of Ms Chandrani, Ms Noel and all our customers," he concluded.
It is not the first time Vistaprint has made a serious stuff up. Just two years ago a gay couple received religious pamphlets about temptation and sin rather than their wedding stationery. The couple sued Vistaprint, with the parties coming to an out-of-court agreement.