Starleaton creates Alumigraphics images for photo show exterior
Leading end-to-end industry solutions supplier Starleaton is sponsoring the Ballarat International Foto Biennale which is currently running, and has produced a stunning outdoor graphic on its Alumigraphics material to give visitors a dramatic entry to the show, as if they are walking through the Swiss Alps.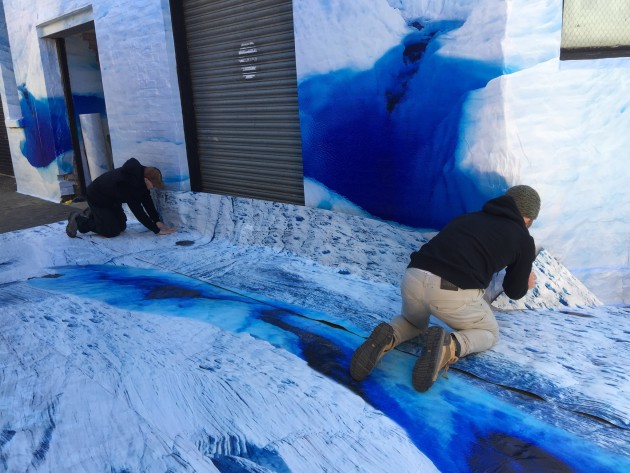 Alumigraphics media is an aluminium foil based material, with an adhesive designed to stick to exterior surfaces that are notoriously difficult, such as bricks and breeze blocks, and pavements.

Ines Eaton, marketing manager at Starleaton said, "Sponsoring Foto Biennale is great opportunity to show the benefits of Starleaton media, particularly Hahnemuhle, which we supplied for the show. With the support of our customer network we were able to supply the high volume and quality of print work required for this installation.

"We produced the outdoor icebergs job with our printer partners on the Epson SureColor S80600. It was a massive job, 300 metres of Alumigraphics Smooth and Grip. We chose this amazing media both for the way it presents and its technical qualities, adhering and conforming to difficult surfaces."

The Ballarat International Foto Biennale runs until 20 October at locations throughout the city.
Click here to see the outdoor Alumigraphics at the Foto show on video.