Starleaton EFI open house closes Friday
Starleaton's open house event for the EFI Pro 16h LED hybrid printer, which it calls the ultimate growth tool, wraps up this Friday 22 November.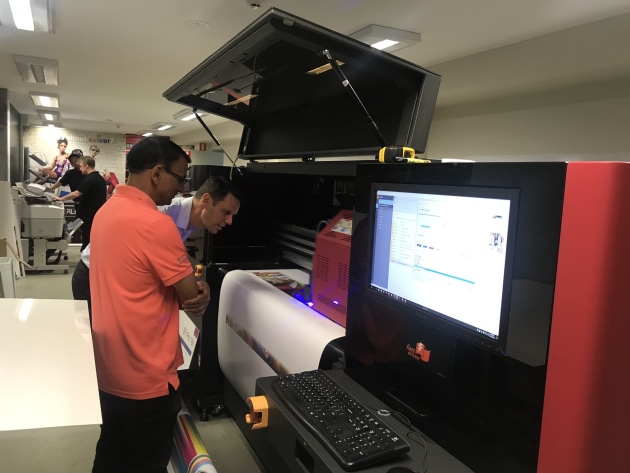 The Pro 16h is a hybrid roll/flatbed LED printer, which can print CMYK plus white on substrates up to 165 cm wide and 5.08 cm thick at 1200x1200 dpi. It features an EFI Fiery digital front end built in, as well as cool cure LED curing technology, which the company says reduces operating costs and environmental footprint. It can print at 90.7 square metres per hour in express mode.
Ines Eaton, marketing manager, says printers are welcome to come in any time from 9-5 until Friday to see the 16h in action.
"We encourage our customers to tell us which Starleaton media they use, or bring their own media and files to test," she said.
EFI says the Pro 16h sets 'a new, affordable entry point for hybrid roll/flatbed production printing': it is aimed at mid-level or smaller sign and display shops, and at commercial printers looking to enter or grow wide format.
Starleaton invites printers who want to see the Pro 16h put through its paces to contact their account manager or call on 1300 880 605. It is on demonstration at 11 Clearview Place, Brookvale, NSW, 2100.