Torch shines brightly on Covid return for 100th birthday
Local newspaper the Canterbury Bankstown Torch is back in print following a seven-week shutdown that began when an ad sales rep contracted Covid-19.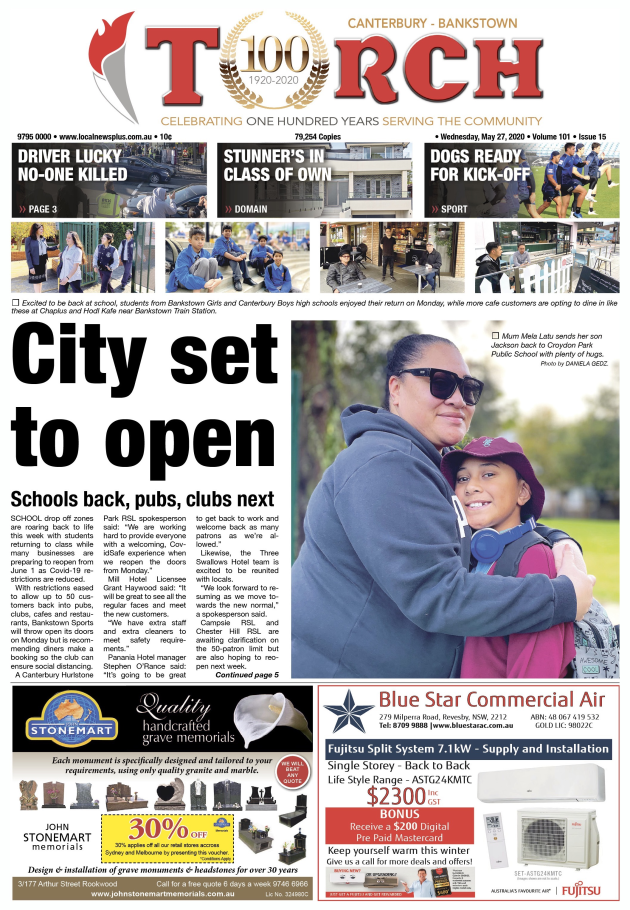 The rep recovered fully but, because he had been in the building, the whole team had to go into isolation, although all returned negative tests. The first post-Covid issue of the weekly paper has been printed, with another due this week.
Until two years ago the group, which also includes the Auburn Review and the Inner Western Advertiser, ran its own press hall, but its papers are now printed at the ACM North Richmond plant, formerly Rural Press.
Bucking the trend of community newspapers closing, owner John Engisch says he has no plans to move to online only as the paper prepares to celebrate its 100th year in print. He said, "As long as there is a community that wants the paper we will publish it."
The Torch was established on 12 June 1920 by John's grandfather Leslie Alexander Engish, then John's father Philip Engisch worked on it for 51 years, now John's son's Trent and Christian are taking up the reins. In 100 years, the Torch has had just five editors.