Ultra-marathon man aiming to cut 100km time
A&O Print Mail production manager Steve Hulme is aiming to slash an hour and a half off his time in his second 100-kilometre ultra-marathon, and raise funds for a under-privileged youth centre from the run.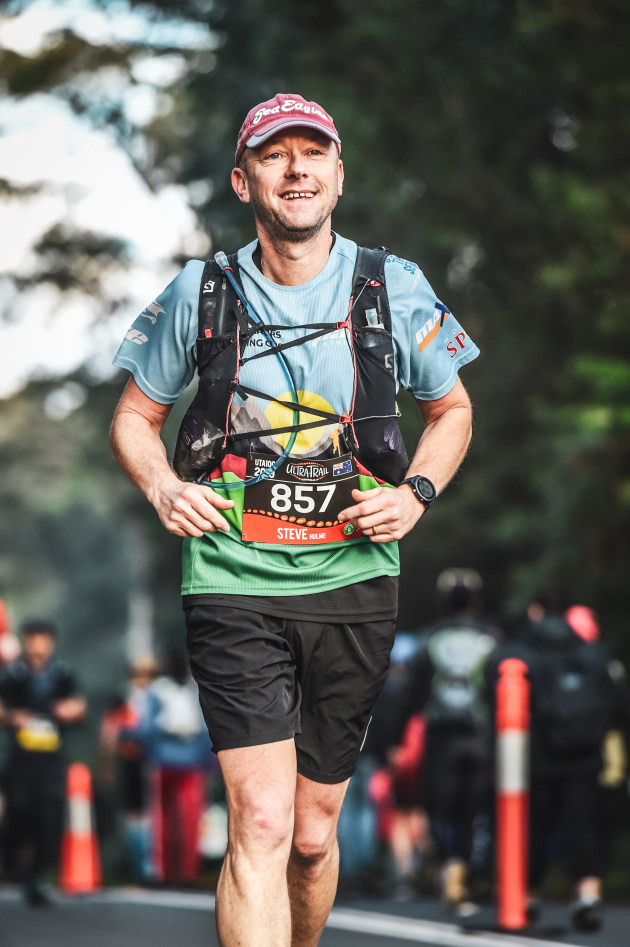 Hulme ran his first 100-kilometre ultra-marathon last year when he hit 50 years old, taking 16 hours 48 minutes to complete the course. This time around he said, "I am aiming to get close to 15 hours. I'll still be walking up the big hills though."
The run will help to raise funds for Backtrack Youth Works, which runs a centre in Armidale for struggling young people. Its director Bernie Shakeshaft has just won an Australian Local Hero Award. Hulme said, "They do tremendous work up there with youth from difficult backgrounds. It would be good to see the work expand."
Anyone wishing to donate can go straight to the Backtrack wesbite, which will be up next week.
His employer Gareth Thomas, owner of Brookvale based A&O Print Mail said, "We will be donating $25 from every job we get between now and then to the cause, and once the donations hit $2000 we will up the ante and make it $50 per job."
Hulme has been with the company for 20 years, before Thomas bought it from Gordon Lang two years ago it was known as Docmasters.
Hulme ran his first marathon in 2012 and is aiming to take part in a 170-kilometre ultra-marathon in Snowdonia, Wales, in the next few years. He said, "It's a great feeling."
The Blue Mountains run is scheduled for 24 October and will take in two loops, one to the Megalong Valley and back, the other to the Queen Victoria hotel and back. The faster runners will be finished within nine hours, the slower ones take up to 30 hours.