VIRUS: Free SME virus seminar from business experts
A free business seminar for small and medium sized business will be running this Friday, at which the organisers say, Australia's best business experts will be uniting to help SMEs conquer the Covid-19 crisis.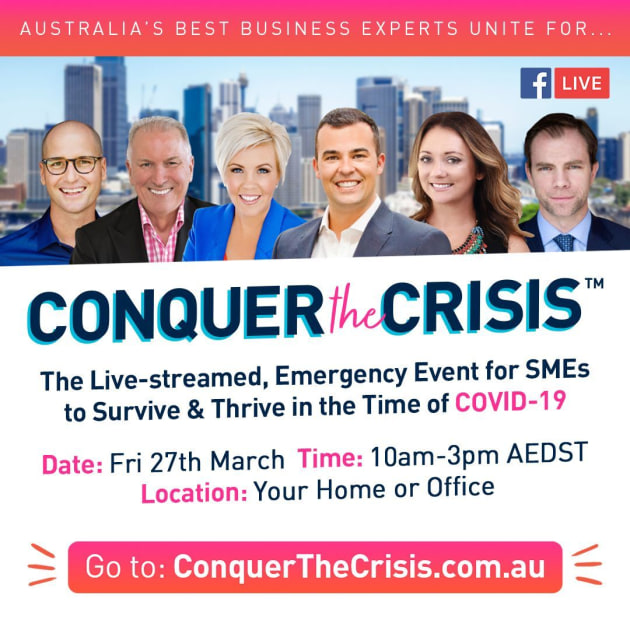 It is is set to be the largest free live business event in Austalia with an anticipated 10,000 SMEs being involved.
The organiser says Australian SMEs are already struggling under the weight of the current pandemic, with many are wondering how, or if, they will survive. Seven of Australia's top business experts, curated by leading business educator, Dale Beaumont, are offering a free live-streamed, full-day, seminar providing the knowledge, solutions and answers they need.
Event: A Free, Live-streamed, Emergency Event
Title: How can SMEs To Survive & Thrive In These Current Time
Date: Friday 27 March  
Time: 10am to 3pm Sydney Melbourne time
Location: Your Home or Office
You can find more details on the website: www.ConquerTheCrisis.com.au