Waratah installs inplant print hub strategy with Swinburne
Major Melbourne print business Waratah Group is installing print management hubs at clients, with the clients effectively outsourcing all their print through an on-site Waratah facility.
Swinburne University of Technology has signed up, and is now outsourcing its in-plant printing to the new print management hub run by Waratah Group, which has a Ricoh digital colour printer and an Epson wide format printer on site.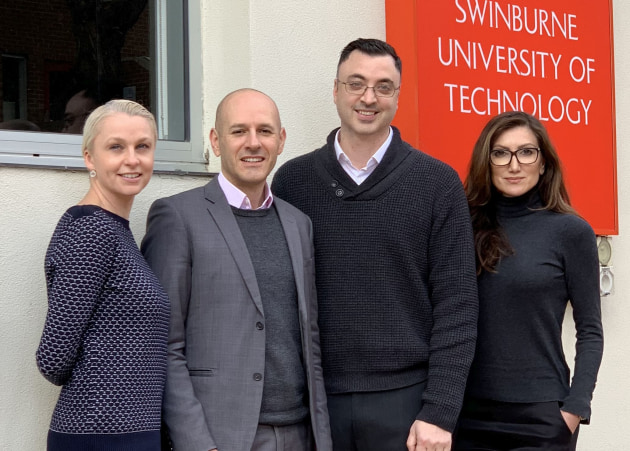 Waratah has worked with Swinburne for many years, according to Ayda Hornak, chief commercial officer at Waratah, and now has product specialist Jim Andonopoulos on site full-time at Swinburne serving students and faculty, as well as a team supporting him from head office.
"The university decided it wanted an onsite hub for value added service and quicker turnaround, so we've implemented our hub on their site ensuring Swinburne gains further efficiencies in its print management process.
"We also have a print management system for placing online orders that flow through to the hub and we produce it ready for students and faculty to pick up," said Hornak.
According to Hornak, print management hubs are becoming a greater focus for Waratah, which is responding to client demands for greater value.
"It allows us to provide a strong value proposition to our clients on many levels. Not only do they receive efficient service, they also benefit from our Print Management systems and processes that provide them with focused client service and product knowledge, and easy access to ordering their marketing collateral and training products, as well as providing them with real time reporting and tracking," she said.
Waratah will soon implement another hub in a large retailer, and though she could not name that specific client, Hornak told Print21 that the company is planning to roll out print management hub services around the country, as it represents a great value proposition for clients.
"It means they have expertise on site – they have someone there to go to with all their requirements for their marketing collateral before it goes to print production. From a time efficiency and file accuracy point of view, it's a massive value.
"This model has been implemented by a lot of retailers such as Coles and Kmart because of the value in having expert staff on-site to give them answers and advice straight away," she said.