World's best new print technology awarded
Eleven of the world's leading print technology developers are celebrating wins in the annual InterTech Technology Awards, with HP and Kodak both winning two awards.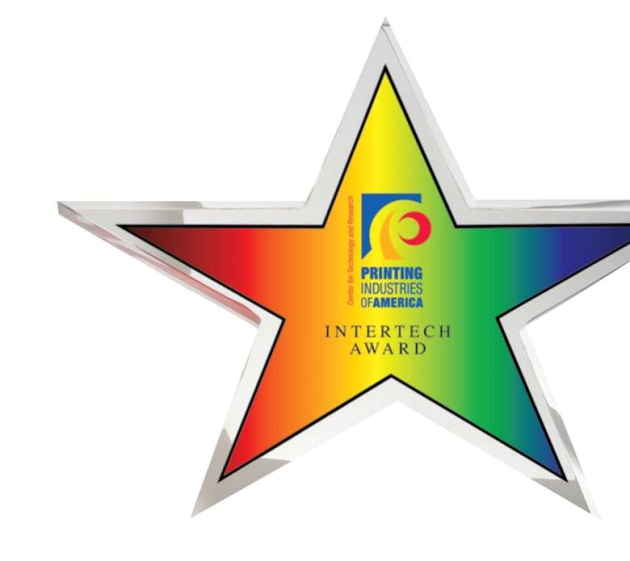 Organised by the US-based Printing United Alliance – the consolidated union of US print associations PIA and SGIA – the awards are given to technologies that are less than three years old which in the eyes of the judges have the ability to shape the future.
More than half of the awarded technologies were digital presses and associated systems, including the first ever award for a textile press. Judges also recognised innovations in sheetfed offset press technology, web-to-print software, and solutions that streamline packaging print production.
The winners are:
Aurigma, for Customer's Canvas
EFI, for the EFI Reggiani Bolt
Esko, for Esko Trapper
GMG, for GMG ColorCard
HP, for the HP Indigo 100K digital press
HP and Harris & Bruno, for the ExcelCoat inline with the PageWide T240 HD inkjet web press
Kodak, together with Uteco, for the Uteco Sapphire Evo M inkjet press
Kodak, for its Prosper QD packaging inks and film optimiser agent
Komori, for the Lithrone GLX40RP perfector
Xerox, for the Baltoro HF inkjet press
Xitron, for its Navigator digital frontend
James Workman, vice president of the Center for Technology & Research, at the Printing United Alliance said: "Our goal each year is to spotlight technologies which shape the future. It is a challenging process to select the recipients since all of the technologies are impressive."