Bobst oneInspection to consolidate QC
Bobst is launching oneInspection, which it says is an integrated and evolving set of quality-control solutions, making zero-fault packaging a reality in the labels, flexible packaging, folding carton, and corrugated board industries.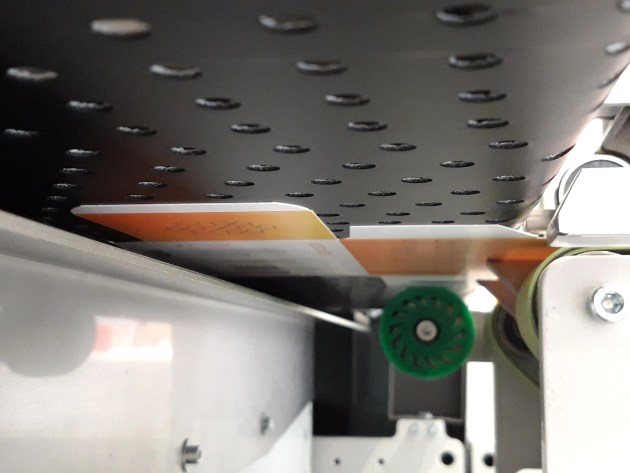 Bobst says the new system will meet the needs of brand owners and converters and will also provide significant value to packers, retailers, and consumers as part of the packaging value chain.
Bobst solutions are supplied across Australia and New Zealand by Print & Pack.
According to Bobst, the oneInspection system ensures an end-to-end data-driven quality process specifically tailored for each industry, which can be deployed in both new and existing production lines. It is a core enabler of the Bobst vision to shape the future of the packaging world and a core component of Bobst Connect – an open architecture cloud-based platform delivering solutions for pre-press, production, process optimisation, maintenance and market access.
"Brand owners and converters are faced with increasingly tight margins and timelines, which places huge amounts of pressure on quality control," Alexandre Pauchard, group research and development head, said.
"We have launched oneIinspection to alleviate these pressures. Most companies no longer have the luxury of quality control personnel carefully checking their packing and filling processes. That is why our solutions are highly digital, automated, completely reliable, inline and offline. They offer peace of mind for converters and brand owners alike."
Ultimately, oneInspection will provide a range of end-to-end quality control solutions, which will close the loop from artwork design to the final product through Bobst Connect, resulting in reduced production recalls and waste.
With oneInspection, Bobst will gradually integrate all its existing inspection systems into the one new platform, including those for labels, flexible packaging, folding carton, and corrugated board.
These solutions already provide data-driven quality control processes, eliminating human errors. They offer digital reporting for quality tracking, and robust image processing algorithms for perfect inspection. They also provide new capacities, such as machine learning, accurate proprietary PDF functions, optimised overall production, and increasing connectivity and workflow integration.
Bobst says the oneInspection systems will benefit from these new capacities and gradually integrate them to enrich their offers.
Pauchard says, "oneInspection moves quality control into the digital age. It perfectly reflects our vision to shape the future of the packaging world through four key pillars of connectivity, digitalisation, automation and sustainability, in this instance by aiming at delivering a new range of equipment and solutions that leverage digital intelligence, software and cloud-based platforms."
Bobst says for converters, oneInspection means "complete peace of mind, enabling them to deliver the highest possible quality products to brand owners, while simultaneously improving efficiency and profitability. It puts guaranteed quality control at their fingertips, making zero-fault packaging a reality".