Delta SPC 130 corrugated gets added inks
Koenig & Bauer Durst has unveiled updates for its Delta SPC 130 FlexLine Automatic corrugated production press, the system that provides industrial solutions for run lengths from one to millions.
New water-based orange and violet inks have been launched to ensure food safety compliance for primary packaging and extend the colour gamut. The company says this will positively impact upon brand management for brand owners, particularly in producing colour saturations on packaging samples and spot colours.
With around 50 per cent of corrugated packaging in food and beverage, Koenig & Bauer Durst says the ink set also ensures that converters can invest knowing they will be ahead of the increasingly complex regulatory change curve.
The joint venture has also developed new automation features for the Delta SPC 130 FlexLine Automatic, that it says will ensure high productivity and can be integrated into existing customer workflows.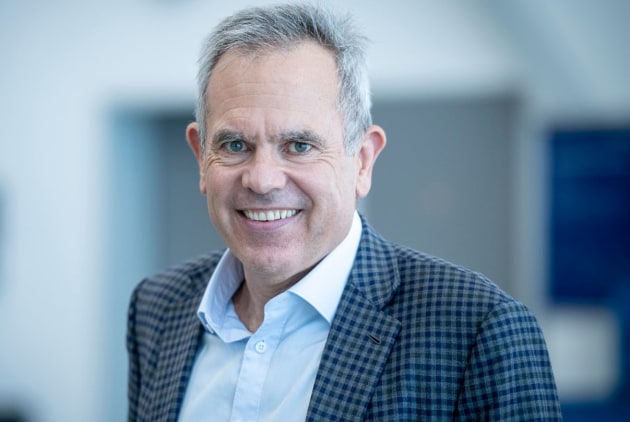 It says enhanced image quality and special effects, as well as cost reduction, are among the benefits from a new digital primer. New effects that are possible include print embellishment on corrugated board with uncoated media.
The Delta SPC 130 FlexLine Automatic can manage small formats from 500 x 600mm through to large formats with maximum dimensions of 1300 x 2800mm, and print a maximum thickness of 12mm with water-based, food safe inks.
The Delta SPC 130 FlexLine Automatic machine includes non-stop feeder, four-colour single-pass printing, drying and cooling section and non-stop stacker.
The Delta SPC 130 is part of the Koenig & Bauer Durst portfolio of solutions for corrugated converters. The line-up also includes the CorruJet 170 that post-prints sheets of corrugated up to 1.7m wide at up to 135m/min. The B1 6,000sph VariJet 106 completes the line-up and targets the folding carton market.
The company says the presses meet the stringent requirements for food safe primary packaging using proprietary water-based ink technology, and are designed with core technologies to provide automated, productive, food safe printing systems.
They address the market for shorter response times, more variants, shorter run lengths, individualisation, and enable more small value orders. They also answer the increasing customer demand for brand security, sustainability and the ability to meet brand owners' requirements for multichannel communication including e-commerce.
Robert Stabler, managing director, Koenig & Bauer Durst, said: "All these innovations for our Delta SPC 130 FlexLine Automatic are designed to exceed market needs. Food safety and packaging is a constant topic of conversation. These new water-based inks will ensure food safety compliance for primary packaging and extend the colour gamut, which, in turn, will impact positively on brand management for brand owners. Brand owners are demanding that new production methods are reliable, compliant and cost effective while converters need to have the capabilities and competencies to mass customise without any compromise on quality."
The Koenig & Bauer Durst joint venture was established 18 months ago. At the time Matt Ashman, managing director of Durst Oceania said: "The coming together of the expertise and knowledge of the two businesses is great news for the carton packaging sector. Digital packaging printing is set to boom, and the unrivalled engineering expertise of the new venture will enable print packaging businesses to exploit the rapidly growing digital market to maximum intent."