DETPAK IS KFC SUPPLIER OF YEAR
Adelaide-based innovative food packaging and print solutions company, Detpak, has been named fast food giant KFC's Supplier of the Year for Australia.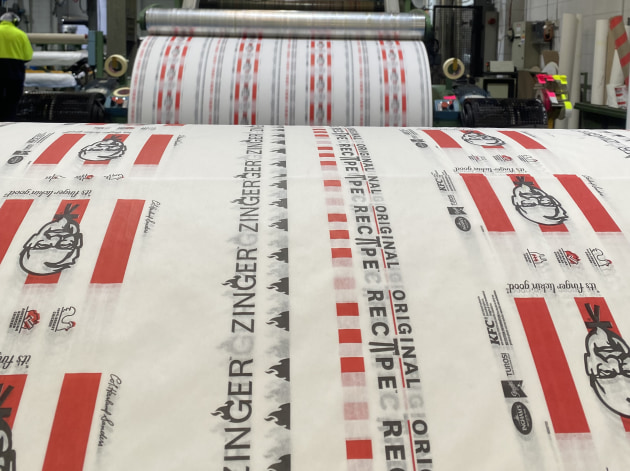 Detpak, a subsidiary of South Australian third-generation, family-owned Detmold Group, supplies a wide range of paper and cardboard packaging solutions to KFC, which serves in excess of two million meals a week from its 730 stores, including wraps, cartons, takeaway bags, and the famous buckets.
Detpak has been working with KFC for the past half century, with the company saying it has established a long-standing relationship "built on providing the highest-quality packaging products and reliability".

Ben Suttell, business manager at Detpak, said, "The company is thrilled to receive the award, which reflected the entire business' input, continued commitment, focus and innovation.

"I am thankful to the greater Detmold team who work tirelessly to ensure that we have maintained and strengthened our solid partnership with KFC, to ensure a great future together.

"KFC has been a valued customer for many years, which Detpak looks forward to supporting into the future. Congratulations to all the nominees and winners of the 2023 KFC Supplier Awards," Suttell concluded.
Detpak also supplies packaging to other major fast food outlets including McDonald's, Hungry Jack's, Subway, Starbucks and Uber Eats.