EPAC BUILDING AUSTRALIA PLANT, TO BE OPEN BY YEAR END
Global digital flexible packaging print giant ePac Flexible Packaging (ePac) is building a plant in Australia, with the Melbourne site set to be operational by the end of the year.
The first ePac production facility will open eight kilometres from the Melbourne CBD, at the new Newlands Road food manufacturing hub, located in the heart of Coburg's thriving industrial district. It will be headed by Jason Brown, formerly group divisional general manager at Ball & Doggett.

Specialising in small and medium run-length orders, ePac's Australian customer base will focus on start-ups across the snack, confection, coffee, organic foods, pet food, and nutritional supplement space. The business says ePac Australian provides new cost-effective, time-efficient, tailored and sustainable offerings for support small and medium sized businesses looking to level-up their brand presence.
Brown, managing director of the new plant said, "Our key proposition is enabling local brands to take their product to market, through sustainable, locally manufactured packaging, available on demand.
"There are an increasing number of small and medium sized brands looking to build their business, for instance vegan or Keto brands, for whom ePac will enable them to move forward with sustainable packaging that meets their need, and enables them to compete. It will be exciting to be able to be part of their growth."
Brown says the new ePac plant will see the return of a fair amount of work that is currently sourced from China. He said, "With turnaround of one to two weeks ePac clients will have no supply chain issues, and will be able to respond to market demand much quicker than they can at present."
The new ePac plant will produce both flexible pouches and roll-stock. The factory will be based on the same template as ePac's other sites around the world, with some local variation. Centrestage will be two HP Indigo 25K digital flexible presses, the new machine that superseded the 20000 and prints at 31 metres a minute in four colour mode. Finishing will include solventless lamination, high-end bagmakers, and valve inserters, for outgassing when needed.
The packaging itself will be fully recyclable, and will contain at least 30 per cent post consumer recycled content. Brown said, "The whole ePac pocess means waste is minimal fro start to finish. And on-demand printing means no piles of inventory sitting around. And clearly not bringing packaging in from China cuts down on emissions dramatically."
The company will also be offering the ePacConnect, which prints variable data QR codes on packaging, for increased customer engagement, enhanced brand experience, track and trace, and authenticity.
With 20 sites fully operational, and now Melbourne currently underway, five-year-old ePac serves thousands of customers around the globe, and generates annual revenues of approximately US$200m. Packaging giant Amcor has just taken a stake in the business.
Built entirely on breakthrough digital printing technology from HP Indigo, ePac serves local brands of all sizes, with a particular focus on small and medium sized businesses producing snacks, confections, coffee, natural and organic foods, pet food, and nutritional supplements.
It provides a five to 15 business day lead time, focuses on small and medium run-length orders, and enables brands to order to demand and avoid costly inventory and obsolescence.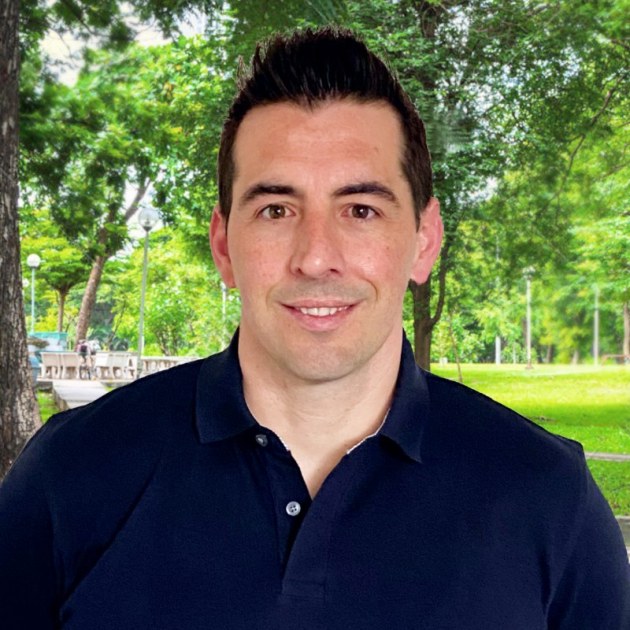 Jack Knott, ePac Flexible Packaging CEO said, "We're excited to be expanding ePac's growing international footprint into Australia. We are focused on bringing the same great ePac experience to our customers, helping small and medium sized businesses grow and achieve big brand presence."
Brown said, "ePac helps local brands grow into major contributors within the community, with a unique offering for brands to rapidly go to market with great packaging. Opening our first facility at Newlands Road is an exciting milestone for ePac Australia, and we've already had a great response from the community."
The ePac business was only established in the US five years ago, to provide locally-based consumer packaged goods companies the ability to compete with large brands with great packaging, and it says to give back to the communities it serves, and contribute to the creation of a more sustainable, circular economy. Since the opening of the company's first manufacturing facility in 2016, ePac says its mission has been clear – to help small brands obtain big brand presence and grow.
It says it is the first company created based entirely on break-through digital printing technology from Hewlett Packard, the HP Indigo 20000. This technology platform enables the company to provide fast time to market, economical short and medium run length jobs, customisation, and the ability to order to demand to avoid costly inventory and obsolescence.