Kurz presenting on attracting attention
Kurz is running a range of online live seminars and workshops to launch 'The Nature of Attraction' as its theme for the virtual.drupa, taking place this week.
Kurz will consider how to attract attention with product packaging, while at the same time running a sustainable and cost-conscious business, and whether that is even possible.

It will answer this question during the virtual.drupa 2021 trade fair in specially designed online workshops, with the events hosted on the Kurz drupa platform at www.kurz-drupa.com.

It also aims to show brand owners and converters how they can meet the current challenges in print finishing.

A particular focus is on sustainability and digital embellishment, and the online workshops for printers and finishers have a practical focus.

Kurz will offer the live workshops during the trade fair, which runs April 20 to 23. The 35-minute units are free of charge and can be booked on the Kurz trade fair platform.

Kurz is the Platinum Event Partner of drupa in 2021. "This trade fair is an industry get-together where knowledge is shared," explains Markus Hoffmann, member of the Management Board at Kurz. "The same happens online. We let our partners participate in the solutions we have developed over the past year."

According to Kurz, the issue of green production is driving the industry forward. It says printers and finishers are questioning whether it is even possible to design sophisticated surface decorations in a sustainable manner. It also says they are wondering how hot stamping finishes can be implemented cost-effectively, and whether digitisation actually makes finishing processes more efficient. Kurz experts will address these questions and more in the online workshops. The focus is on implementation in practice.

There are also online workshops for brand owners and designers on key packaging decoration issues. Kurz says these online workshops will provide answers to questions about sustainability, brand management, and brand protection.

Topics covered include: What are the current trends in packaging design? How do you gain the customer's trust through authentic packaging decoration? How do companies protect their products from counterfeiting?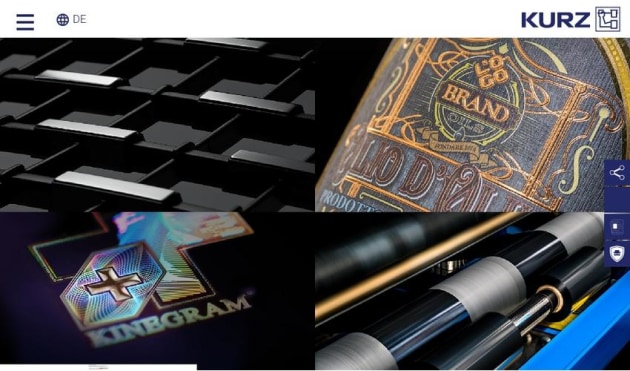 Kurz says it is about finding solutions that can be easily implemented in day-to-day business. During virtual.drupa, Kurz will also activate the service section of its trade fair platform. Interested parties can find further information there that the company says "will ensure their brand success".