Nestle dumping plastic for paper
Nestlé is switching its Smarties chocolate bar to a recyclable paper wrapper, moving away from the film wrappers of the past as the company continues its drive towards more eco-friendly packaging.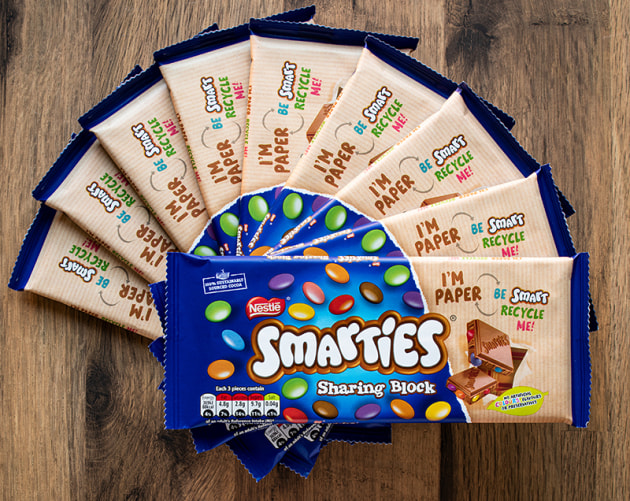 It is the first time the high-speed print technology has been used at such scale – some 3.5 million Smarties blocks are sold every year.
The packs themselves are paper with a dispersion coating, which acts as a barrier to moisture and oxygen and preserves freshness.
"Paper is not like plastic – you cannot treat it exactly like you would on a normal wrapping set-up, you have to adapt the whole process from start to finish to make sure you can handle the product gently," Nestlé packaging lead Bruce Funnell said.
Nestlé has pledged to transition all its packaging to recyclable or reusable materials and reduce its use of virgin plastic by one third by 2025.
The Smarties tubes went plastic-free in 2005. Nestlé was one of the world's primary plastic packaging users.