World first whisky bottle from paper
Johnnie Walker whisky is about to come in a paper bottle, and will likely be the first of many beverages to switch away from glass and plastic into fibre-based packaging.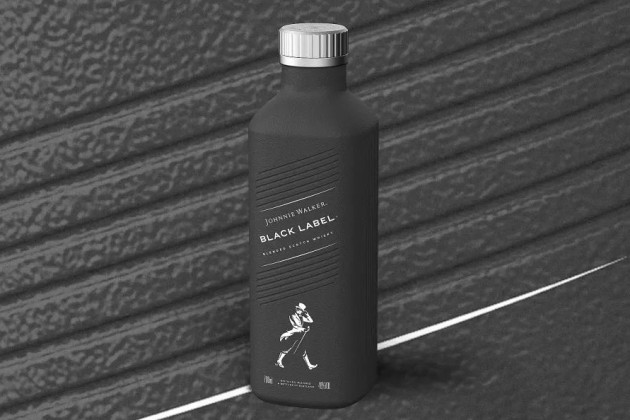 The print industry is set to benefit from the increasing consumer aversion to plastic, with brands – committed to serious carbon reduction – actively seeking fibre-based alternatives, which are fully recyclable.

Nine tenths of all the 300 million tonnes of plastic the human race produces each year is not recycled.

Glass is recyclable, but has a higher carbon footprint due to its manufacture and transport. It also often contains some plastic.

Brand owner Diageo is about to release its line of Johnnie Walker whisky in a plastic-free fibre-based bottle. The bottle is the first of what may become a torrent of fibre based beverage packaging.

Diageo has created a new sustainable packaging R&D company, Pulpex. It is in partnership with major brands, with Unilever and PepsiCo already signed on to roll out paper bottles in this year.

Pepsi is the world's third worst plastic polluter, behind Coca-Cola and Nestle.