World premiere for digital VariJET 106
Joint venture business Koenig & Bauer Durst has given the world premiere to its VariJET 106 in Germany this week, with a VIP event running since Tuesday.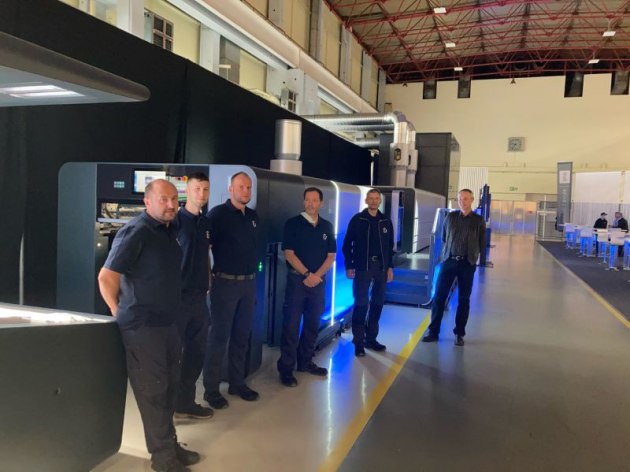 The VariJET 106 is designed to deliver digital print in folding carton and corrugated, with the two heavyweight business joining forces three years ago to develop the press, and other products.
Robert Stabler, managing director of the business said, "Thanks to the development teams from Koenig & Bauer and Durst for making our VariJET 106 customer event so successful today.
"Biggest thanks of course go to our customers who made the day with their insights into the folding carton market. We are more excited than ever about the opportunities for digital printing in the packaging segment."
The VariJET 106 uses technology from the two companies, and prints in up to seven colours with CYMK orange, violet and green. It uses Fujifilm Diamatix Samba printheads, which print at 1200x1200dpi with food-safe inks. Print speed of the B1 sheet is 5,500sph, on stocks up to 0.8mm thick.
According to research agency Smithers, digital carton printing will be one of the primary growth areas for packaging in the next five years, as run lengths shortern, while skus and versioning increases.