3M launches faster print wrap film
3M is launching what it says is a 20 per cent faster to install print wrap film and overlaminate for commercial vehicles, the Print Wrap Film IJ280 with Gloss Wrap Overlaminate 8428G.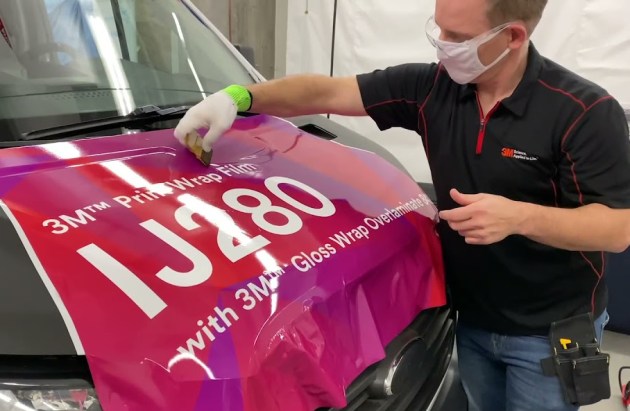 The company says the new film and overlaminate provides "exceptional performance and ease of use", resulting in faster installs with less rework. 3M says that as a result, installers can wrap commercial vehicles confidently and with less effort, so every installation can be completed quickly and correctly.
According to 3M, the new combination is 20 per cent faster to install, is proven to lift two-times less, and conforms with less heat.
"At 3M, we're committed to developing innovative graphic solutions that provide outstanding aesthetics, are easy to work with, and exceed industry expectations," said Scott Wheaton, 3M global portfolio leader – Digital Print Films.
"Our new 3M Print Wrap Film IJ280 not only delivers on print quality, durability and conformability, but also reduces labour costs by minimising rework, contributing to a stronger bottom line for our customers."
The new film uses 3M Comply v4 Air Release, designed for max airflow and smooth results, and has a proprietary adhesive which 3M says offers optimised initial tack, slide and repositionability. It says the film removes cleanly at end of life with heat and is backed by the 3M MSC Warranty.