Asga Fespa award winners named
Some 32 different sign and display print businesses have been named as winners of the thrice postponed Asga and Fespa HP 2020 Awards For Excellence, along with half a dozen young stars.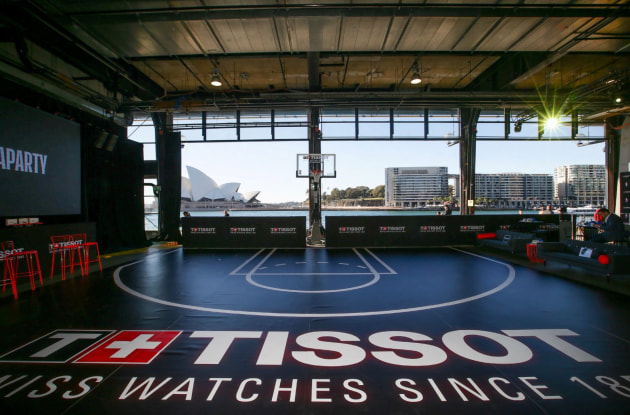 The full details of the winning entries per category, along with the winners of the Highly Commended Awards, will be announced at the HP Awards For Excellence dinner on 28 September, which take splace on the opening night of PacPrint in Melbourne.

"With Covid forcing the rescheduling of the Awards dinner for the third time, we decided the time for announcing the winners was now," said Asga president Julie Rochester. "The Awards is about highlighting and promoting excellence in the industry and we didn't want to wait any longer."
The winning companies are: Albert Smith Signs, Angel Signs, Atomic Signs, Blackdog Ink, Brisbane Signs & Engraving, Cactus Imaging, Cunneen Signs, CV Media & Signage, Danthonia Designs, Ecept Forte Signs (Australia), Graphic Effects, Image Box, Insigns, Kingman Visual, Kustom Design Studio NZ, Liberty Signs, Momo Visual, Neon Signs Australia, Next Printing, Rhino Signmakers, Sign Here Signs, Signco Manufacturing, Signs & Lines, Signs By Knight, SS Signs, Status Signs, T-1 Print, Thomas Creative, Vicon Transfers, Visual Advertising Solutions, and Visual Exposure.

The Young Star Awards go to: Alex Christofidelis, Brisbane Signs & Engraving; Jake Lambourne, SS Signs; Dylan Norris, Liberty Signs; Adam Watts, CV Media & Signage; Doreen Shirky, Impression Markings; and Dylan Noble, Macarthur Signs.

Rochester said, "The winners have been provided with digital badges to promote the fact that they are 2020 Awards' winners, but they won't know how many awards they have won or whether they have won any of the Highly Commended Awards until the full details are announced at the prestigious Awards dinner in September.

Fespa Australia president, Nigel Davies added, "We are looking forward to the industry getting together to celebrate. Whether you are a winner or not, attending the dinner will be a great networking opportunity and an opportunity to reflect on the creativity, innovation and determination behind the final products.

"One of the many highlights of the awards is the People's Choice Award, which we will launch in August. The way this Award works is all of the entries get listed on a dedicated Asga Fespa Awards Facebook page and everyone gets to vote for their favourite entry. The People's Choice Award is a great way to raise your profile to customers and suppliers and to get work associates, friends and family involved, cheering and liking your project on and showing their support on the page."

The Asga Fespa HP 2020 Awards For Excellence would not be possible without the support of its sponsors – diamond: HP; gold: 3M, Amari Visual Solutions, Avery Dennison, Epson, Euro Poles, Graphic Art Mart, Visual Connections and silver: Ball & Doggett, Orafol, SMIB and Trotec.